Carbine Stainless Steel Latch Guard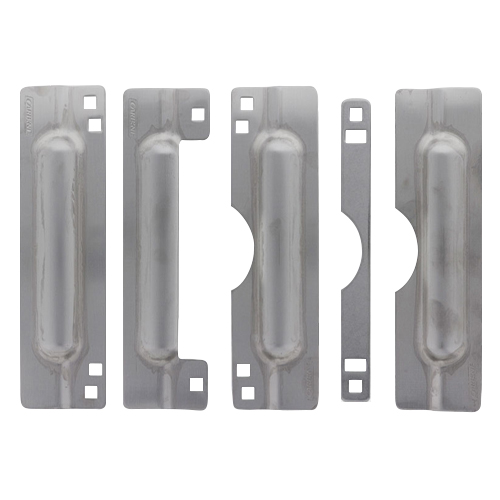 FEATURE
Suitable for all standard locksets, leversets and mortice locks.
Constructed from corrosion-resistant stainless steel.
Packing plates of 4.8mm thickness available if needed.
Supplied with 33.7mm bolts to fit door thicknesses 30mm to 55mm.
Provides latch protection against jemmying when fitted to the outside of an exit door.
2 hour fire rating.
All parts are stainless steel.
Available in concealed or visible fix models.
Sleeve bolts to fit doors from 30mm to 55mm.
Available in stainless steel finish.


Other Popular Blocker Plates Available

TRUST ONLY A CERTIFIED LOCKSMITH