Domestic Security
Safeguard Locksmiths understands that there is nothing more important than the security of your home.
Commercial Security
Safeguard Locksmiths is proudly one of Melbourne's leading commercial locksmith providers.
24/7 Emergency Service
Our highly qualified and experienced team of technicians know how to solve many locksmith problems and get you out of any emergency.
Restricted Master Keying
As one of Melbourne's leading commercial locksmiths, we specialise in the implementation of major master key systems customised for all residential & commercial sectors.
Key Duplicate Service
We cut keys for ALL doors and locks! When you need key duplication, rely on Safeguard Locksmiths to get the job done quickly and professionally.
Re Keying
If you're looking to rekey your locks, our skilled locksmith team can rekey the locks for you at an affordable price.
Burglary Repairs
ur expert team of certified Locksmiths are available 24/7 to secure your house or business after a break in.
Safes and Vaults
On top of our extensive locksmith services, Safeguard also has a proud history of safe and vault sales and servicing.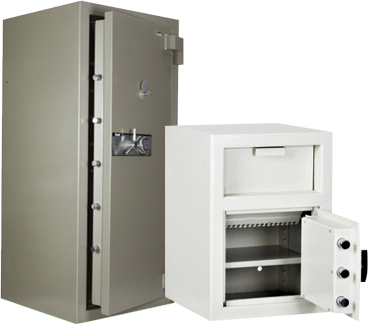 Safeguard Safes has been assisting Australia customers with sales and service of electronic and combination safes for over 50 years. We have an extensive range of quality security safes, and can professionally install safes throughout Australia whether you are in Melbourne, Sydney, Brisbane or beyond. From home safes, data safes, to commercial safes, we've got you covered.
Our client base ranges from residential customers requiring personal safes to some of Australia's biggest retail chains and financial institutions. It doesn't matter who you are or what you need a safe for, our friendly staff will work closely with you to find the perfect solution among our safes for sale.

OUR CLIENTS
Operating for over 50 years, Safeguard Locksmiths has completed an endless amount of large major projects and
has been responsible for the design and installation of some of Australia's largest master keying systems.

As one of Melbourne's leading commercial locksmiths, we specialise in the implementation of major master key systems customised for all
commercial sectors including:
I have always received good service from the Safeguard Locksmiths. Timing and quality have always met my expectations and everything is communicated in a professional and timely manner.
The work was above and beyond what I could have expected. Great job!
We consider the Safeguard team a partner who has proven to be experts in security resolution, reliable in time commitments, and overall consistent in meeting our expectations.
Safeguard Locksmiths gave me step-by-step guidance on how to re key my home. I feel extremely safe and secure trusted professionals have secured my premises.
THANK YOU so much. For an exceptional price Safeguard Locksmiths let me into my home at 2am. Their mobile locksmith van attended within 30 minutes and I was forever so thankful.
A+++ For Service. Will definitely use again!
OUR GREAT TEAM
Our experience, skill and dedication to attending to your locksmith needs make us the leaders in Melbourne's
mobile locksmith industry.
Regardless of your needs, be it having new keys cut for apartment, your home locks changed, or a full scale
security solution, were the team to trust.