Window Locks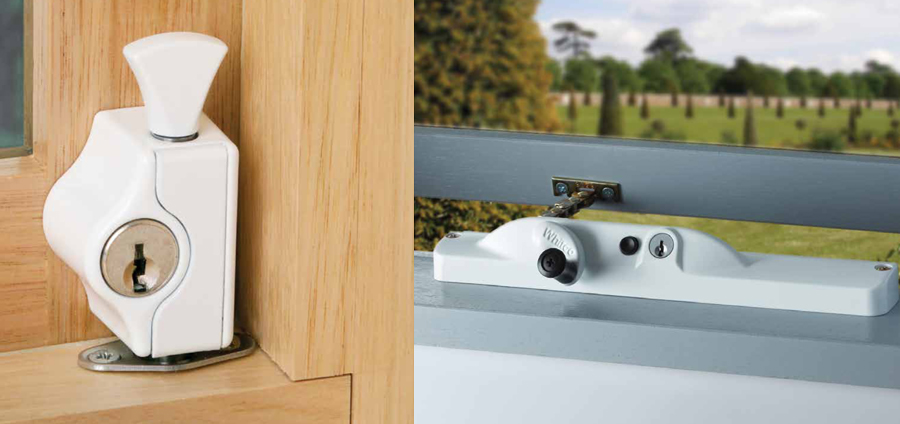 Don't let your windows be a window of opportunity for burglars.
Did you know windows are the most popular route for burglars, particularly if they are at ground level. So keep them shut and have good quality key lockable window locks installed.
You need to treat your windows like doors because burglars usually use them as a point of entry. Often homes have secure door locks fitted but windows are overlooked, and unfortunately windows (both wood and aluminum) are generally one of the weakest points of security in a home. So it's only common sense that if doors are being secured, windows need to be as well.
Here at Safeguard Locksmiths we supply and install all types of key lockable window locks and lockable window winders for all styles of windows including aluminium and wooden sliding windows, awning windows, double hung and horizontal sliding windows, hooper & casement windows and keyed lockable window winders. Another reason to have windows fitted with a lock or safety device is in March 2013, various States passed legislation that all windows above ground floor in any existing residential or strata complex must be fitted with a lock or safety device which prevents the window opening more than 12.5 cm so all such windows must meet and comply with the legislation.
Want to know more? Speak to our Security experts who will not only advise you on the most appropriate window locks for your windows but they can also give you a quote to install the keyed window locks for your application. Some window locks can even be keyed to your front door key for convenience.

Our Most Popular Window Locks
This is only a small selection from our window lock range. For further assistance in finding the right window locks for your application, speak to one of our friendly Security Experts.

TRUST ONLY A CERTIFIED LOCKSMITH