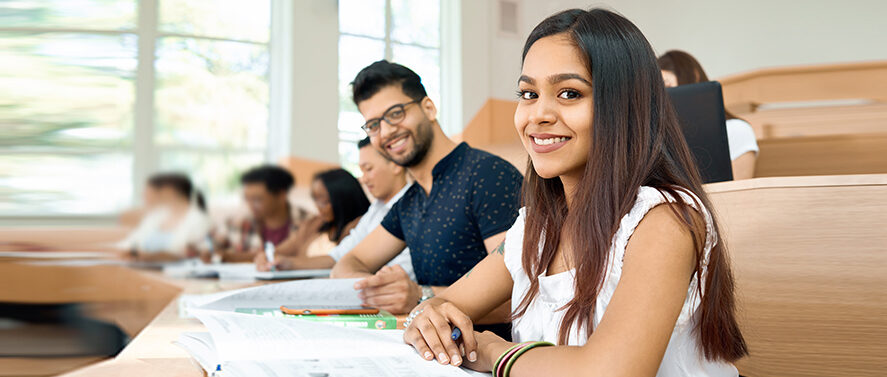 Locksmiths Services for the Educational Industry
EDUCATION
Safeguard Locksmiths are the preferred suppliers to a large number of Universities, Secondary and Primary Schools both in the private and public sector.
Our team of highly skilled locksmiths who are security licensed and hold working with children clearances have a sound knowledge of security requirements necessary for education facilities no matter whether its a sophisticated Hi-Tech electronic access control system or a complex restricted master key system. They will assess your specific needs and custom design a security solution which will be exactly what you request whilst also ensuring it delivers the ultimate in security for your project. You will get the best possible advice from our experienced security advisers, who will conduct a comprehensive audit of your existing security arrangements and make practical recommendations if upgrading is necessary.
Our security products for education security include Master Keying Systems, Electronic Access Control Systems, Locks and Door hardware, Key Management Software Programmes, CCTV, OH&S compliant Exit and Fire Door devices , key control cabinets, School Locker Locks, Padlocks, and Safes & Fire rated Filing cabinets.
MASTER KEY SYSTEMS
Safeguard Locksmiths experience with Education facilities is impressive. We have been trusted to design and install some of the biggest school master key systems in Victoria.
Our Master Key Department holds and manages thousands of restricted master keys systems, securing premises across Australia, which we control and monitor from our Head office in Melbourne. Our master key team work daily with many National corporate security managers and loss prevention staff around Australia, who rely on our experts to maintain and manage the restricted keying records of many of Australia's most complex and extensive keying systems.
ELECTRONIC ACCESS CONTROL SYSTEMS
Our professional security consultants can provide expert advice based on years of experience with Hi-Tech Access Control Systems. They will provide in-depth and up-to-date industry knowledge that will benefit your project.
DOOR HARDWARE AND LOCKS
With our extensive knowledge in Architectural door hardware and associated products we will provide that all important guidance to ensure that your door hardware not only suits aesthetically on every application but stands up to the constant and rigorous use it will be subjected to. Australian building codes must be applied and strictly adhered to by law. It is also an ethical responsibility by those in management to make sure it is applied and this is no more important than in education facilities where there may be often young children or adults and also large numbers of people so safety standards on doors is paramount.
Fire/Exit doors and Emergency Exits door hardware must meet multiple compliance codes as they are for emergency egress at all times and not only for fire exits but for all matters of safety situations such as gas leaks, toxic chemical leaks, threats against personnel and other emergency evacuation reponses. No matter whether it's an emergency exit, fire rated door closer, emergency panic exit device, disabled area or fire door hardware we will survey your security situation and recommend a suitable solution.
SCHOOL LOCKER LOCK PADLOCKS
School Locker Locks suitable for school applications such as securing student & staff lockers, gym lockers, mobile phone lockers, laptop lockers, cash boxes, tool boxes, luggage and cupboard lockers in fact they are ideal for any institution where a managed locker system is required to securely store a variety of items. Our high quality school locker locks come in a variety of locking options including dial combination with key override (teacher controlled)this will allow the padlock to be opened in the combination is unknown, resettable combination padlocks with key override supervisory access, high security anti – picking dial mechanism and all versions available in a large variety of colours.
KEY MANAGEMENT SOFTWARE
Safeguard has a long experience with computer key management software. We have designed and installed some of the biggest and complex master key systems in Australia.
The key software system is designed to accept the data created by Safeguard of your master key system, and forms the basis for you to then issue keys and records all relevant system details including keys, doors, which key opens which door, key holders and signatures. Its ideal for daily operations of the issuing of keys and return of keys to staff, as well as temporary key holders when needed for example maintenance contractors, cleaners, security companies, builders, gardiners etc.
SECURITY SAFES AND FIRE RATED FILING CABINETS
Safeguard carry a large range of fire and burglary resistant safes and filing cabinets for the education sector that will provide secure protection of such items as private & confidential documents, computer data, expensive electric equipment & smart devices, cash & valuables etc. Our certified safes will not only keep vital information and valuables away from the threat of fire and theft but also provide the ultimate protection against burglary.
GENERAL LOCKSMITH ON-SITE SERVICE
All our on-site service is co-ordinated by our Head Office corporate staff who also have the complete support of the whole Safeguard Group organisation including all our professional locksmiths, management, supervisory, and security consultants.
EMERGENCY LOCKSMITH SERVICE
Our after hours emergency locksmith service is ready to respond 24 Hours, 7 Days a Week. One of our mobile service vans will be on site fast within a short time from your call to provide a quick and effective service all year around.
From this overview of Safeguard Locksmiths you can see the depth of experience and professionalism we can offer your Educational facility.
OUR CLIENTS
Here are some of our happy customers from educational industries.
St Kevins College
The University of Melbourne
The College of Law
Queens College
Albert Park Secondary College
Port Phillip Specialist School
Sunshine Christain College
Ormond College
Victoria University
Henry Street Childcare
Yooralla
St Hilda's College
Merrifield Childcare Centre
Explorers Early Learning
Monash University
Kids Early Learning Centre
Redhill Education
Our Lady's Pre School
Brunswick Childcare Centre
University College
RMIT University
St Paul Primary School
St Helena's Secondary College
Bluff Road Childcare Centre
Newmans College
Glen Eira Childcare Centre
TRUST ONLY A CERTIFIED LOCKSMITH