Door Viewers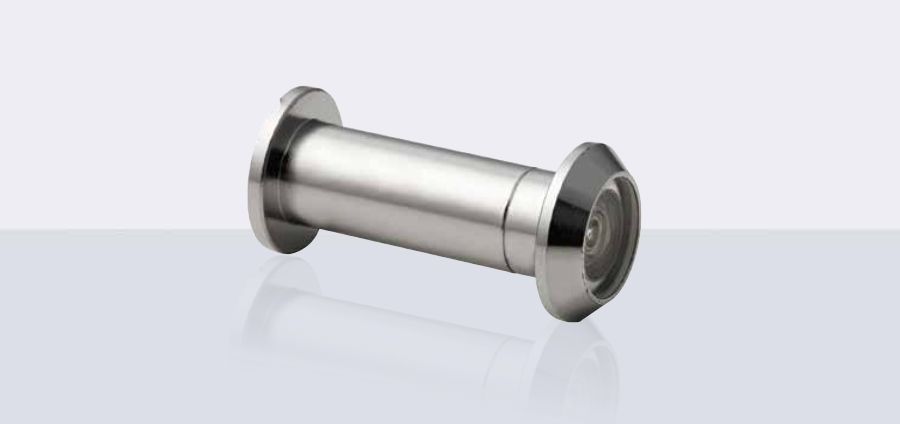 A Door Viewer is also known by other names such as a peephole, doorhole or even a spyhole. It is a small opening through a door allowing the viewer to look through the peep-hole to see if they recognise the caller without having to open the front door. Door viewers are ideal for homes, hotel rooms, apartments, cash rooms, in fact anywhere that requires extra security.
We only stock leading high quality door viewers from trusted brands such as Lockwood, Yale, Riteway, Chubb, Abus, and Zenith. There are various types of door closers to choose from including The Lockwood 160 Security door viewer which has a glass lens providing a 160° angle of view and features a brass body. It has been tested up to 4 hours on fire door assemblies in accordance with Australian Standard AS 1905.1: Fire Resistant Doorsets, also there are the Chubb door viewers and Yale door viewers with an extension to suit thicker doors or extra large door viewers. You can choose to have door viewers with acrylic lens or glass lens, and they offer 160° to 180° viewing range and are available in polished chrome and polished brass finish.
Having a door viewer or door chain provides additional security for your home. If you don't have a peephole or door chain, talk to our security experts about having them fitted.

Our Most Popular Door Viewers
This is only a small selection from our door viewer range. For further assistance in finding the right door viewers for your application, speak to one of our friendly Security Experts.

TRUST ONLY A CERTIFIED LOCKSMITH