Key in Knob Locksets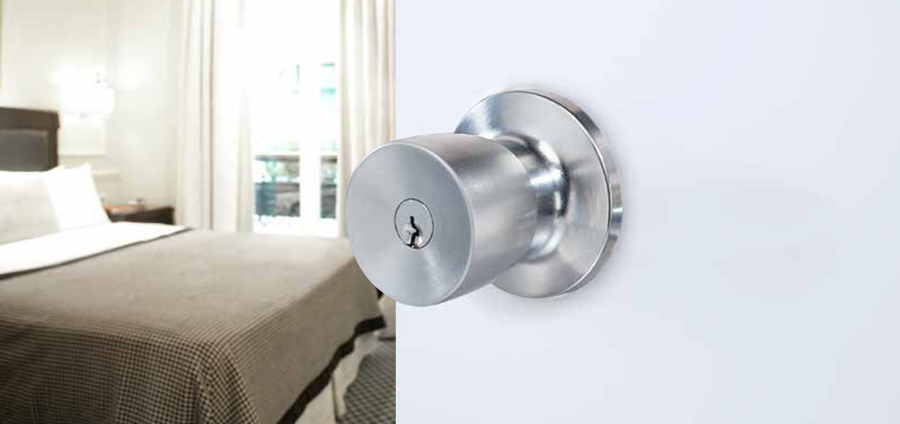 Key in knob locksets are designed to be installed to most doors. They're suitable for both residential and commercial applications, and are very easy to install.
Here at Safeguard Locksmiths, we stock the majority of better quality key in knob locksets such as the Kaba K Series, Lockwood Key in knob 530 Series, Carbine Epsom 3000, Caulfield SC 6000 Series, and the Brava Metro. We also have a large variety of key in knob locksets in different functions including entrance sets, storeroom sets, glass door sets, passage door sets and privacy sets.
For expert advice on selecting the correct key in knob lockset for your next projects, talk to one of our friendly security consultants.

Our Most Popular Key in Knob Locksets
This is only a small selection from our key in knob lockset range. For further assistance in finding the right key in knob locksets for your application, speak to one of our friendly Security Experts.

TRUST ONLY A CERTIFIED LOCKSMITH