Roller Door Lock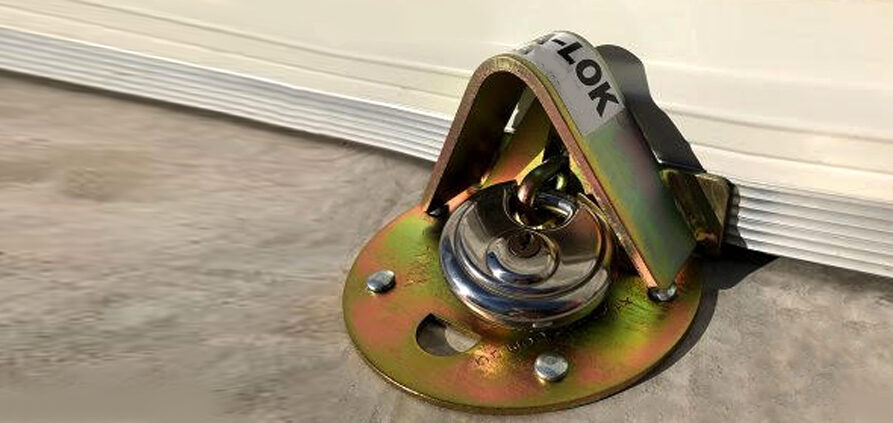 Many homes are fitted with secure locks on the doors and windows, but all too often the garage doors are overlooked.
Unfortunately garage door locks (both roller door and tilt door type) are generally one of the weakest points of security in a home. So it only makes sense to secure your garage. There is a wide variety of security garage & roller door locks available for all types of garages.
Here at Safeguard Locksmiths we stock a range of high quality roller doors that will give additional security to your roller door.
Listed below are some other tips that we suggest for extra garage door security.
Keep your garage door locked at all times
Garage doors are usually connected to your house or backyard, and it is an easy entry point for intruders. Get into the habit of locking your garage door at all times to avoid potential danger of theft and burglary.
Never leave your garage door wide open
Make sure you lock your garage door at all times, this would prevent intruders from entering your place freely, especially during the day when you're away from your premises.
Use padlocks for extra security
Adding a good quality padlock is always a good idea to increase the security level of your roller door. Make sure you cover all the access points to your garage, don't forget the windows as that's another entrance point that's often overlooked. Locking your garage door with a padlock from the inside gives you extra security against entry by force.
Maintaining your garage door
Make sure your roller door is functioning properly. Having a broken or malfunctioning garage door is like leaving it wide open for the intruders to enter freely. Be wise and maintain your garage door to make sure it functions properly to avoid any incidents.
Don't leave the garage remote in your car
Lastly, never leave your garage remote in your car, this opens an opportunity for the thieves to steal your remote and access your garage and home.

Our Most Popular Roller Door Lock
This is only a small selection from our roller door lock range. For further assistance in finding the right roller door lock for your application, speak to one of our friendly Security Experts.

TRUST ONLY A CERTIFIED LOCKSMITH