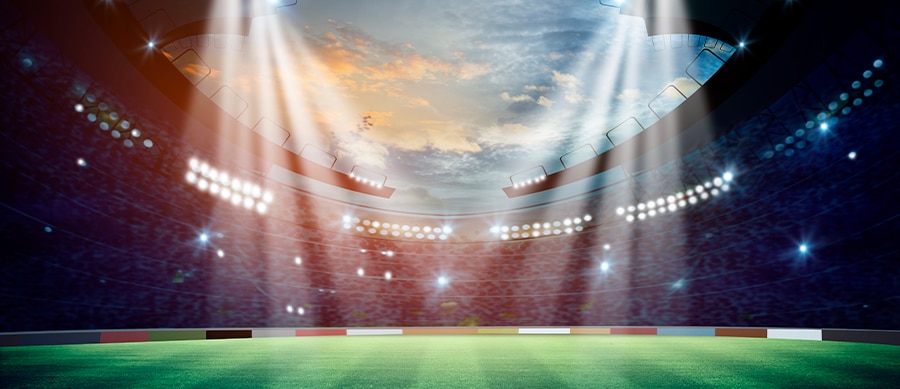 Locksmiths Services for the Sports Industry
Safeguard Locksmiths is the preferred Supplier for many sporting facilities and has ongoing supply and maintenance arrangements with many Sports Stadiums, Fitness Centres, Sporting clubs, Recreational Centres, Sports Venues and Football Clubs. We provide a wide range of locksmithing services and electronic security products as some of our clients' sports facilities have large complex master key systems that require a high level of customer service.
Safeguards highly skilled Technicians have contributed to many sporting facilities developments in the security design and schedule management, in fact the depth of knowledge and experience that they can present to projects will help you make sure the security systems you decide upon are without doubt your most efficient and cost effective options. So whether a state-of-the-art sophisticated access control system, or high security restricted master key system, a keyless entry keypad or a more conventional lock repair or replacement .
Our continual striving for excellence ensures entire customer satisfaction. Our services frequently relied on by our clients include
Supplying and installing Electronic Security
Keyless Entry Locking CCTV and Access Control Systems Design
Supply installation and maintenance of Restricted Master Key Systems
Supply and installation of keys, locks, safes and other security products
24 Hour Emergency Locksmith onsite Service
Supplying, installing and repairing commercial safes
Conducting security risk audits
Opening, repairing or replacing locks
By choosing Safeguard Locksmiths as your security company of choice, you have engaged a company that can provide expert advice based on being in the security industry for over 35 years, so you can be sure that you are dealing with qualified and experienced professionals who are security licensed and accredited by leading security organisations.
OUR CLIENTS
Here are some of our happy customers from the sports industry.
Commonwealth Golf Club
Pakenham Lifestyle Centre
Essendon Football Club
The Maisonettes Falls Creek
Elsternwick Rifle Club
Caroline Springs Cricket Club
Redhill Cricket Club
Australian Sports Commission
Melbourne Grand Prix
O'Briens Ice House
Life Saving Victoria
Marvel Stadium Corporate Offices
Mt Buller Resort Management
Flemington Racecourse Chairman's Club
The Lyceum Club
Reggio Calabra Club
D.S Aitken Reserve Craigieburn
North Melbourne Football Club
Chelsea Equestrian Pony Club
TRUST ONLY A CERTIFIED LOCKSMITH