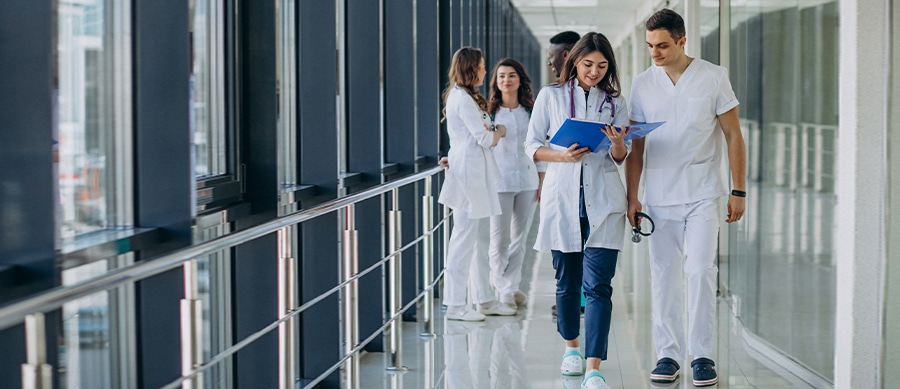 Locksmiths Services for the Health Industry

Safeguard Locksmiths has been providing products and services to the Health industry sector of Australia for over 35 years and was selected as one of the preferred providers to many major Hospital projects. With our intimate knowledge of sophisticated hi – tech locking solutions specifically designed for medical institutions, our highly skilled security Consultants have the experience and knowledge to inspect and assess your security requirements, and provide expert advice based upon years of experience servicing clients in the healthcare sector who had similar needs as your medical facility.
Safeguard's team of security Consultants really know what they're doing. In fact, the depth of knowledge and experience that they can contribute to your project will be a valuable asset. Professional advice to help make sure the systems you decide upon is without doubt your most cost -effective option whilst delivering the ultimate in security. Whether a state -of -the -art electronic system controlling hundreds of doors used by thousands of medical staff, or a keyless entry control system, maybe an emergency exit door equipped with a panic exit device, or designing and installing a high security master key system, or a drug safe with swipe card access. Our impressive history of providing quality service to Medical projects will be exactly what you need for your organisation.
The provision of all our locksmithing services to major Hospitals and medical establishments include:
Supply and installation of keys, locks, drug safes and other security products
Supplying and fitting of architectural hardware to comply with building codes such as emergency egress & fire/exit door regulations
Supply and installation of electronic security products CCTV & Access Control Systems
Design, supply, installation and maintenance of Restricted Masterkey Systems
24 hour Emergency After Hours Locksmith onsite Service
Highly Skilled Locksmiths Security Licensed and experienced & accredited professionals
From this overview of our organisation you can see the depth of experience and professionalism we can offer.
We will provide you with an efficient service within prompt times frames with a standard of excellence in the locksmith industry.
OUR CLIENTS
Some of our recent projects and current clients include:
Peninsula Hospital Suites
Elgin Medical Centre
Australian Medical Association
Alzheimer's Australia
Box Hill Medical Centre
Mental Health Australia
Epworth Hospital
Box Hill Radiology
Scope Service Boronia
Ekera Medical Centre
Vision Australia
Werribee Medical Centre
Knox Private Hospital Medical Imaging
The Royal Dental Hospital of Melbourne
Heritage Aged Care
Residential Aged Care Accommodation
Alfred Hospital
Medical One Victoria Gardens
Eastern Private Hospital
Jewish Care Respite Care Facility
Lombrum Medical Centre (PNG)
DHHS Community Care Accommodation
Williamstown Hospital
Vermont South Medical Clinic
Residential Care Facility Catherine
Jewish Care Carnegie
Garasa Community Health (PNG)
St George Aged Care
Albert Road Clinic
The Avenue Hospital
Victoria Clinic
TRUST ONLY A CERTIFIED LOCKSMITH