Bi-Lock Exclusive Master Key systems


BiLock Exclusive… The Ultimate High Security Locking Systems.
BiLock Exclusive is a revolutionary high security master key system offering similar features of that of the original renowned BiLock high security locking system, but with a higher level of security and protection.The addition of these new security features means the Bi Lock Exclusive offers another layer of protection which gives an unprecedented key control and the ultimate in master key system security . The BiLock exclusive is designed and manufactured in Australia and the keying system has the security, flexibility, compatibility that gives it a security edge over many other restricted master key systems codes mean unprecedented key control and ultimate security.
Features&Benefits
Long Patent Life – Protected against imitation or replication until 2034
For new installation or retrofits, BiLock Exclusive converts any lock – This means better access control and the need for fewer different keys
Enhanced drill, penetration and bump protection – The addition of a high tensile steel anti-drill barrier as standard protects against drilling and other forms of penetration, making it compliant to AS4145.2
Endless Keyhead colour options and compatibility with electronic access control systems – 22 Keyhead colour choices can be used in over 8,000 combinations. Keyheads can also be MiFare chipped for integration into access control systems.
BiLock Exclusive is used in the commercial industry
Some applications include:
Universities
Apartment Complexes
Hospitals
Councils
Facility Buildings
National Chain Stores
Hotels
Casinos
Schools
Corporate Buildings
BiLock Exclusive locking system offers a high level of security and protection, as well as unprecedented key control.
DOWNLOAD PDF FOR MORE INFORMATION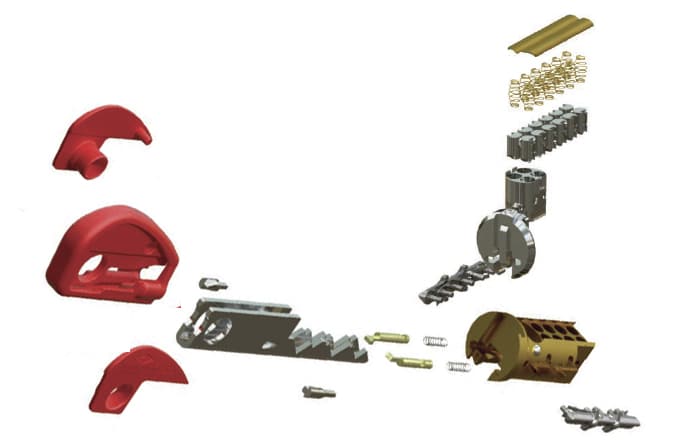 TRUST ONLY A CERTIFIED LOCKSMITH