Panic/Flush Bolts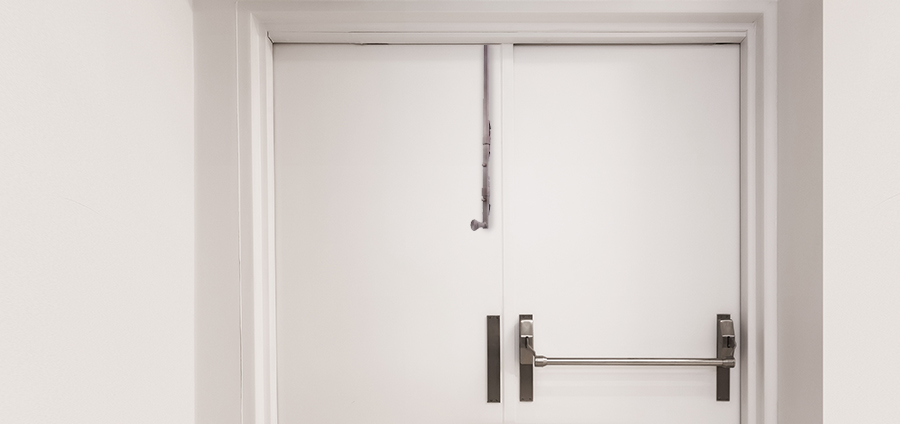 PANIC BOLTS
Our range of panic bolts, also known as skeleton bolts, are fitted where a high level of strength and durability is required. They are typically used on the inactive door of double doors where a stronger and more robust bolt is required rather than a barrel bolt that offers less security.
Single action panic bolt with direct locking into the bolt floor plate at the top or bottom section of the door. When installed to the door the bolt is held by a stainless steel spring which holds the bolt in the locked or open position. Panic bolts are available in various types of fixing. For example visible and concealed fixing is suitable for timber, metal doors & gates in commercial, industrial, institutional and residential buildings.
Panic bolts come in a variety of lengths and there are also offset panic bolts versions. All panic bolts come in different finishes such as stainless steel, chrome plate, and brass. We supply and install a selection of panic bolts from the leading brands in Australia such as Dalco panic bolts, Lockwood panic bolts, Nova panic bolts and dormakaba panic bolts.
FLUSH BOLTS
Flush bolts are designed and manufactured for use in timber or aluminum door applications to secure the inactive side of a set of double doors. Recessed into the bottom or top edge of the door and completely concealed when the doors are in the closed position.
Flush bolts are available in a variety of lengths and finishes including satin chrome or chrome plated and brass. We stock Nova flush bolts, Lockwood flush bolts, Kaba Dorma flush bolts, Whitco flush bolts and Dalco flush bolts.
No matter what length, type or finish flush bolt or panic bolt you need for your project, speak to the professionals at Safeguard locksmiths.

Our Most Popular Panic/Flush Bolts
This is only a small selection from our panic/flush bolt range. For further assistance in finding the right panic/flush bolts for your application, speak to one of our friendly Security Experts.

TRUST ONLY A CERTIFIED LOCKSMITH