Lockwood GEN6T Master Key Systems


Lockwood Generation Six is a restricted key locking system for key control.
The Generation six Master Key System is a high security locking system to keep your commercial premises safe and secure. The master keying capabilities of the Generation Six Key System can be designed for the use in a simple small business, or it has the flexibility and capabilities to accommodate the largest multi-site organisation's required master keying system.
Features&Specifications
Nickel silver keys for strength
Economical restricted keying platform for key control
Lockwood proven design and manufacturing quality
Colour coded inserts for key identification
DOWNLOAD PDF FOR MORE INFORMATION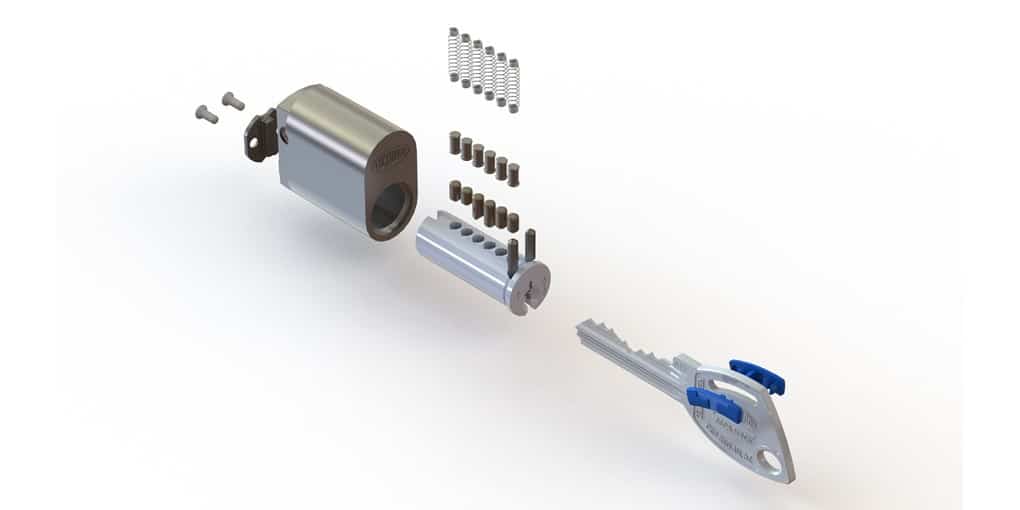 Legal Key Control
Key control is fundamental to the security of your building. Legal protection has been afforded to the Generation Six keying platform in the form of patents in a number of countries including Australia and New Zealand.
Serviced Level System
Generation Six Serviced Level Systems are initially assembled by ASSA ABLOY Australia Pty Ltd. Once the system has been supplied, the system records are available to be transferred to an approved GEN6T® Authorised Service Centre.
Generation Six Authorised Service Centres
The use of a GEN6T® Authorised Service Centre allows local servicing of your key system for day to day requirements. Each system is registered and signatory control applies to additional key requirements.
Identification of Keys
With a distinctive key head shape, individual keys within a master key system can be easily recognised through the use of colour coded inserts. There are a total of twelve colours to choose from.


TRUST ONLY A CERTIFIED LOCKSMITH