Door Stops & Chains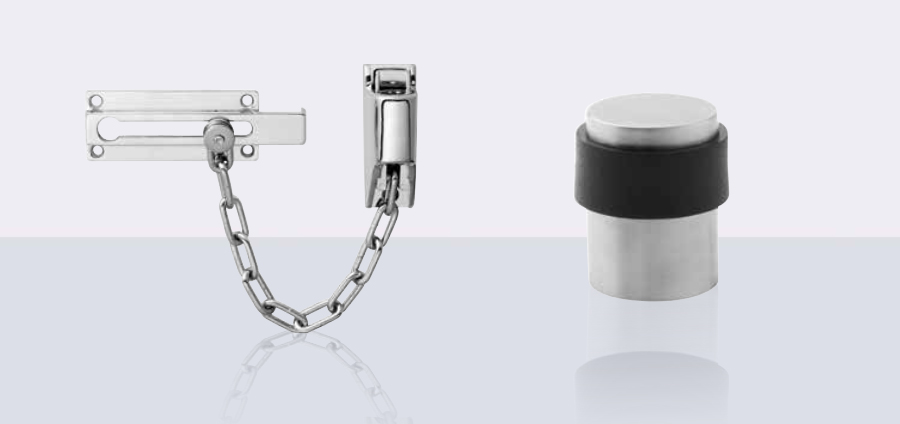 A Door Stop is a device used to hold open a door or to stop the door handle from hitting and damaging a wall behind it.
There are various types of door stops available including automatic door holders, kick door holders, wall mounted holders, floor mounted holders, door mounted door stops, and some versions come with magnetic catches.
We only supply and install the leading brand names in door stops such as Dormakaba door stops, Legge door stops, Lockwood door stops, Dalco door stops, Lanes door stops, and Nova door stops.
A door chain is also called a security door chain, door guard, or chain door guard. It consists of a chain attached to the door frame, with the other end attached to a fixing on the door for extra security. It is a type of security device that is often used as a secondary locking function to other types of locks that secure a door.
Security door chains are an easy and cost effective way to add security on doors. A door chain allows the door to be opened slightly before opening it completely. All our door chains are high quality with a solid strong heavy duty chain and designed to suit most door security applications.

Our Most Popular Door Stops & Chains
This is only a small selection from our door stops & chains range. For further assistance in finding the right door stops & chains for your application, speak to one of our friendly Security Experts.

TRUST ONLY A CERTIFIED LOCKSMITH