Combination Padlocks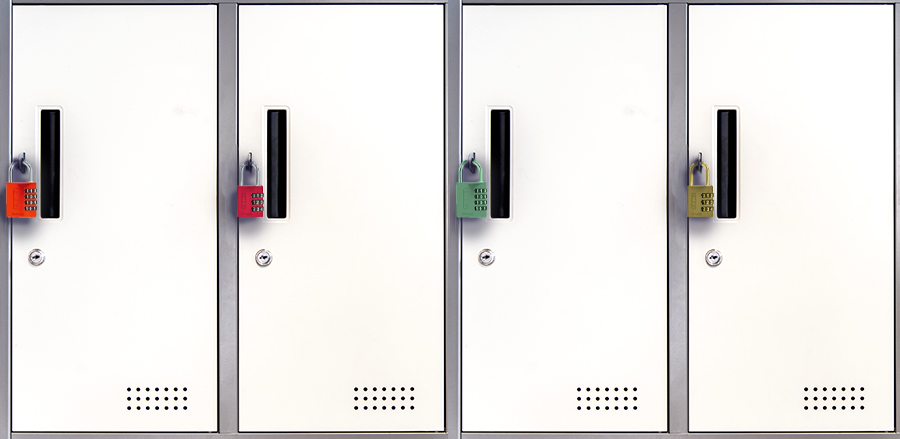 Here at Safeguard Locksmiths we offer a huge selection of combination padlocks for both residential and commercial use. These combination padlocks are ideal when the use of a key is not practical. We only stock high quality combination padlocks manufactured by trusted brand names such as Abus combination padlocks, Lockwood combination padlocks, Master combination padlocks, and Rite Fit combination padlocks. So you can be rest assured when purchasing a combination padlock by one of these leading brand names, it will offer a quality product that can be relied upon.
Combination padlocks are available in many different types for a variety of applications such as combination padlocks with extended shackles, combination dial padlocks with key override, speed dial padlocks, combination padlocks with resettable codes, combination padlocks with extra large number dial, and weatherproof combination padlocks along with padlocks that are TSA accepted.
Combination padlocks are suitable for a large variety of applications as they come in different security levels. (lower to medium security combination padlocks and high security combination padlocks) We have listed below some examples of different applications where the combination padlocks are used.
The Abus 78 series of combination dial padlocks comes with a resettable code and key override, this allows the padlock to be opened to identify the combination if unknown or lost. These combination dial padlocks are ideal for school lockers or gym locks.
The light weight Lockwood 150 series combination brass padlocks are suitable for basic protection and are often used as a deterrent such as on luggage or a sport bag etc.
The Master brand of combination padlocks come in a large selection including TSA Accepted combination & cable locks, as well as TSA approved combination padlocks and the TSA combination locking luggage straps. Their combination dial padlocks 1500 are extensively used throughout the education sectors.
For situations where high security is required, the Master heavy duty combination padlocks 175DAU & 178DUA give both weather resistance and strength, as does the Master excell combination padlock M175DLFAU or the Federal combination padlock & Carbine heavy duty combination padlock.
Not sure which combination padlock to choose to secure your property? Speak to one of our friendly security experts who will advise you of the best combination padlock for your requirements.

Our Most Popular Combination Padlocks
This is only a small selection from our combination padlock range. For further assistance in finding the right combination padlocks for your application, speak to one of our friendly Security Experts.

TRUST ONLY A CERTIFIED LOCKSMITH