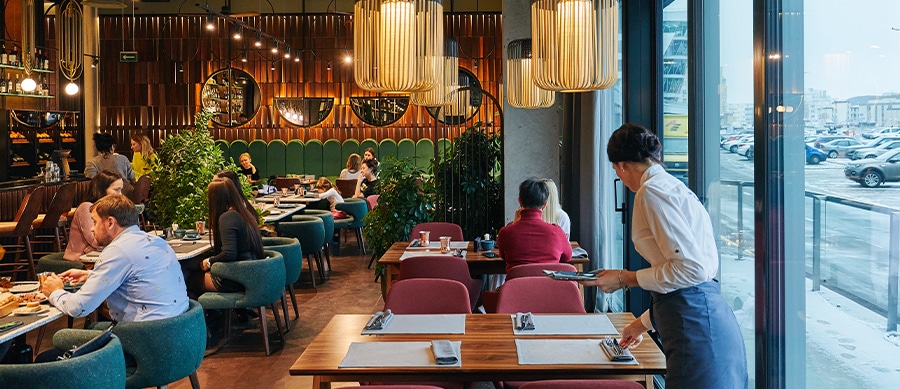 Retail & Restaurant Industry

Safeguard Locksmiths provide a wide range of retail security products & services to all our Commercial Retail clients locally and Nationally including many of our valued premium brand retailers who may have stores ranging from a few or over 150 and demand a premium locksmith operation around Australia all year round. For our National retail chain clients where Safeguard does not have its own lock service centres for example remote locations, we have established a long standing relationship with accredited master locksmiths. We therefore have the ability to provide nationwide coverage to our exact standards and all work is controlled and monitored from our Melbourne Head Office.
Our extensive range of locksmithing services we provide the retail industry includes designing and installing security master key systems, lock repairs & replacements, supplying and fitting locks and door hardware, ongoing maintenance, supplying & installing and repairing commercial retail safes, 24 hour emergency service 365 days a year, conducting security risk audits and general locksmithing services.
The nature of retail security means that both the locksmith company and their locksmith technicians meet a high level of security standards. We are locksmiths you can trust, by choosing Safeguard Locksmiths you can be assured that you are dealing with an experienced and accredited security provider who is licensed & registered, and holds the highest clearances of memberships with leading security associations.
OUR CLIENTS
Some of Safeguards major clients include:
Woolworths Cranbourne North
Ribs and Rumps Northland
Paramount Liquor
Harris Scarfe
Crown Bet
IGA Supermarkets
Village Roadshow
Rainfresh
Just Group Nationally
Reject Shop Nationally
Cotton on Group Nationally
Pie Face
Accent Group Nationally
Harvey Norman Maribyrnong
McDonalds Restaurant various stores (Melb CBD & Regional)
Free Choice Liquor
Target Nationally
GNC Livewell Nationally
Subway
Sushi World
Chemist Warehouse Nationally
Zamels
Hoyts
Pancake Parlour
Red Rooster
Hourglass
Radio Rentals
Pharmacy 4 less
Woolworths Cranbourne West
Hairhouse Warehouse
T.G.I. Fridays
Smiggles
Laurent Bakeries
KFC
Gloria Jeans
Hungry Jacks
Uniqlo
My Beauty Spot
Anaconda Group
Baby Bunting
Jay Jay's
Supercheap Auto's
Rays Outdoors
My Pet Warehouse
TRUST ONLY A CERTIFIED LOCKSMITH