Mortice Locks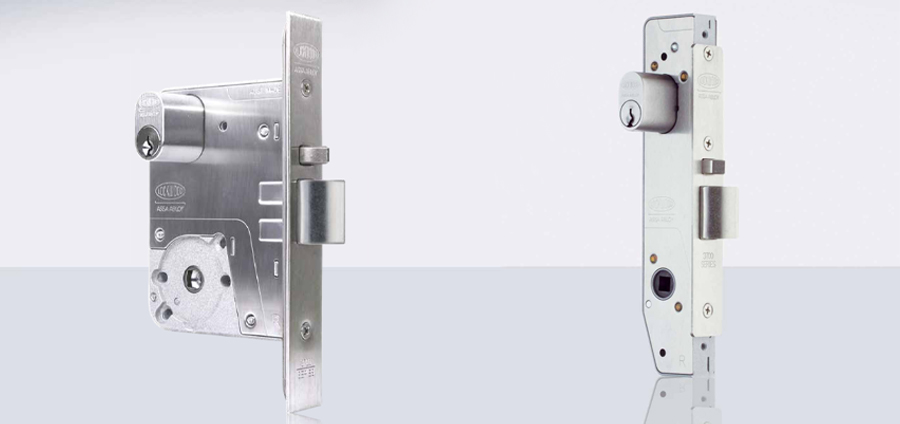 Mortice locks are renowned for their durability and functionality in both residential and commercial environments.
The Lockwood range of mortice locks are considered in the locksmith & security industries as being a high quality product, such electromechanical mortice locks provide excellent protection for high security situations. The Lockwood mortice lock selection includes the 3770 Nightlatch mortice lock & 3772 Universal Mortice Locks as well as the 3782 & 3787 narrow style mortice locks.
Here at Safeguard Locksmiths we have a comprehensive range of both Australian manufactured and imported mortice locks suitable for industrial and commercial buildings, institutions, clubs, schools, hospitals, hotels, Government Departments and similar buildings.
Mortice locks have various functions and typically operate by a key or handle and when used on various projects these locks need to comply with building regulations.
For expert advice, speak to one of our locks security consultants who has years of experience dealing with major projects with similar needs as yours in mortice locks.

Our Most Popular Mortice Locks
This is only a small selection from our mortice lock range. For further assistance in finding the right mortice locks for your application, speak to one of our friendly Security Experts.

TRUST ONLY A CERTIFIED LOCKSMITH