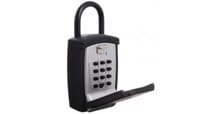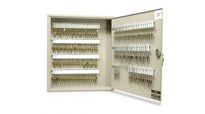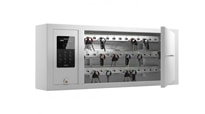 Sophisticated key storage solutions for a higher level of security
Safeguard Locksmiths supplies a large diverse range of key protection storage solutions that are suitable for auto dealerships, facility management companies, public health facilities and office buildings.
Our key storage solutions answer to almost any purpose and are appropriate for use in a wide range of industries. We distribute and can install lockable key storage cabinets, Keywatcher cabinets and provide expert advice on effective key management software systems to help your business keep track of important keys.
Comprehensive key management systems
Lockable key storage cabinets
As a leading supplier of comprehensive key management systems, our goal at Safeguard Locksmiths is to provide our clients with advanced key security products to help business owners enhance security and improve productivity and organisation in your place of business.
Our key management solutions are of premium quality, durable and offer convenient ease of use. We provide key cabinets that are used to advantage across industries, from construction to office, retail, commercial, health and government organisations. Our mountable key cabinets save on floor space and feature superior safety locks. The advanced Keywatcher cabinet offers advantageous capabilities such as providing an audit of where all keys are at a particular time.
Benefits of key cabinets and high quality key racks
Key storage solutions that feature lockable mechanisms promote the security of valuable possessions and drastically minimise opportunist theft or lost keys. Businesses such as car dealerships and real estate management agencies may benefit from lowered business insurance cost by placing valuable keys in secure storage.
Enhanced key tracking control and record keeping with key management software
We offer the ProMaster Key Manager Software that promotes better key control over the issue and return of keys to relevant staff members. The software system allows for improved and convenient record keeping.
Our goal at Safeguard Locksmiths is to provide Australian businesses with state-of- the-art security and key locking systems to ensure businesses are well-protected. Our service range includes supplying all secure storage systems that encompass lockable key cabinets. Our expertise will help you maximised security through a combination of software and hardware to custom design the right key management solution for your business.