School Locker Locks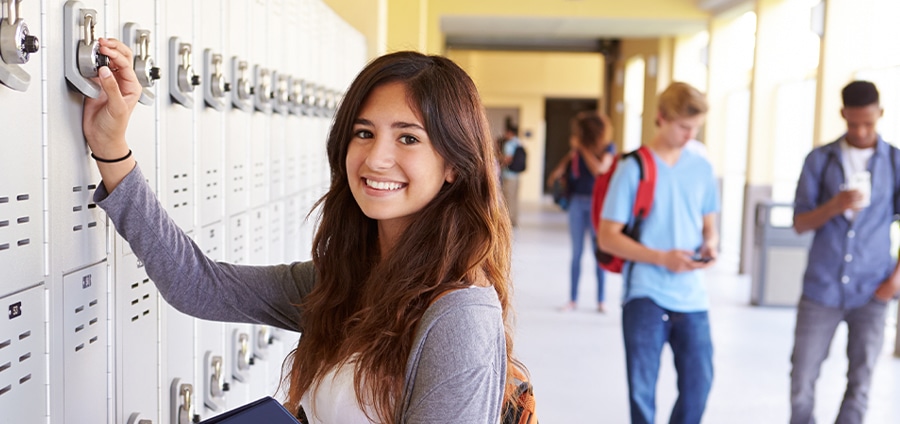 Safeguard Locksmiths has been the preferred and trusted supplier of high quality school locker padlocks throughout much of Victoria's Education system for over three decades now. This includes Universities, High Schools and Colleges, Primary Schools, Kindergartens and Preschools both in the private and public sectors.
With our sound knowledge and experience we will help you select a product that will meet both your security requirements and school budget provision. Here at Safeguard Locksmiths we have no affiliation with any one supplier, so we only recommend and supply what we consider to be the best product for your particular requirements, and we only use trusted name brands such as Abus locker lock padlocks, Master Locker Lock Padlocks and Lockwood Locker Lock Padlocks.
We understand the importance of keeping school belongings as well as staff and students' valuables securely stored away from the threat of theft or damage. This is why the school locker locks we supply are manufactured by the leaders in the locker locks industry who specialise in the design of school locker systems for education facilities.
We have a range of high quality school locker padlocks to choose from including school locker padlocks incorporating key override, high security locker locks, combination padlocks with built – in key override. All school locker locks are available in colour options.
Our range of education sector locker locks are designed specifically for facilities where the management of locker-lock systems is crucial. For example schools, workplace locker rooms, health or sports clubs, in fact any institution where the facility needs to control the locker system.
A typical good quality school locker lock padlock package will be supplied with the following:
Serial number identification on each school padlock
Combination control charts
Supervisory override key feature on most models
Custom dial colors or markings that may include school logo/business name
Long warranty period

Our Most Popular School Locker Locks
This is only a small selection from our school locker lock range. For further assistance in finding the right school locker locks for your application, speak to one of our friendly Security Experts.

TRUST ONLY A CERTIFIED LOCKSMITH