Lockout Tagout Safety Accessories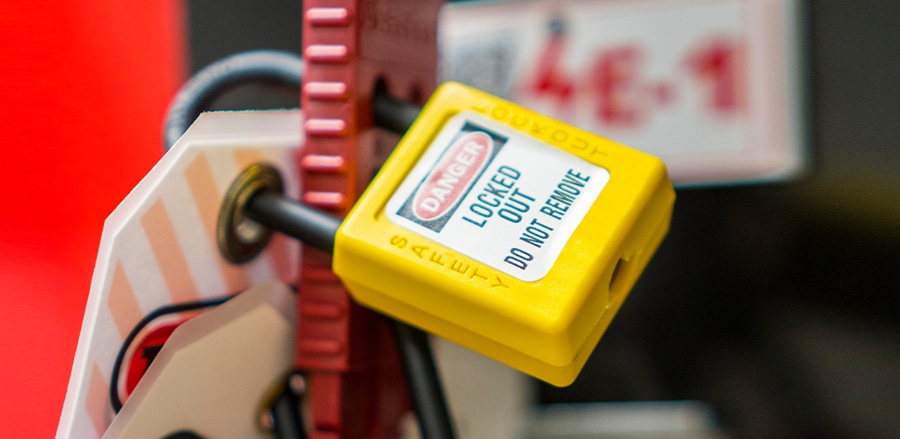 Safeguard Locksmiths supply a comprehensive range of safety lockout / tagout products that are designed to protect employees from risks by ensuring that employees cannot inadvertently activate a piece of equipment while someone else is working on it. Safety lockout is an essential part of any company's OH & S safety procedures to ensure cutting power to machinery and or industrial equipment whilst repairs or general maintenance is being carried out. This is vital for the protection of employees from the threat of power activation.
Proper Safety lockout / tagout policies and procedures used in conjunction with high quality safety lockout padlocks and safety lockout accessories have been a proven and effective safety measure to protect employees from dangerous workplace safety concerns. We have provided safety lockout solutions to the Mining industry, Power Stations, Oil & Gas Companies and Manufacturing Industries throughout Australia who rely on our market leading products to protect their staff and assets.

Our Most Popular Lockout Tagout Safety Accessories
This is only a small selection from our lockout tagout safety accessory range. For further assistance in finding the right lockout tagout safety accessories for your application, speak to one of our friendly Security Experts.

TRUST ONLY A CERTIFIED LOCKSMITH