Padlocks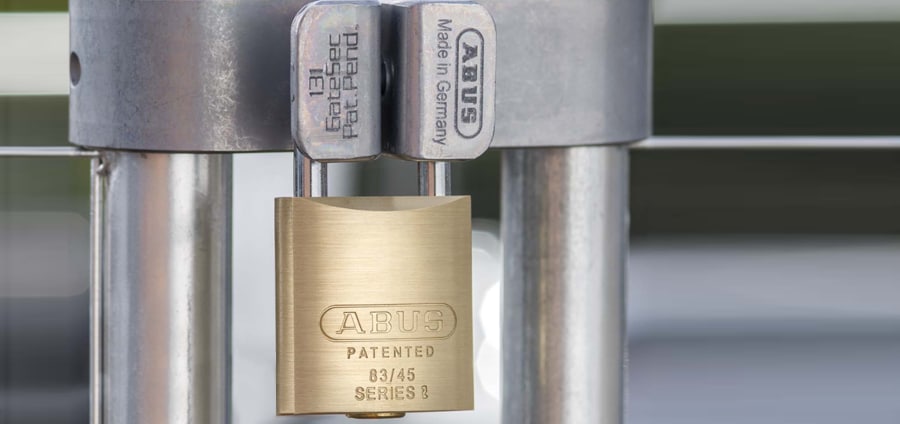 Here at Safeguard Locksmiths we have one of the largest range of leading brand padlocks and padlock accessories that stand out for their high quality. They are also recognised in the locksmith industry as being high security padlocks that people can trust and rely on. All our premium range of padlocks are constructed using superior materials and are engineered to the highest standards by well-known companies such as Abus Padlocks, Master Padlocks, Lockwood Padlocks and Carbine Padlocks.
Our range of padlocks can be used for domestic situations, or for commercial grade security locking, or any industrial applications. In fact we have a locking solution for a variety of security needs. We carry a huge selection of high end padlocks that offer superior quality and come in many versions including:
LOCKOUT TAGOUT SAFETY ACCESSORIES
Our highly skilled keying department can key alike or key to differ, and in some cases key a padlock to an existing key if compatible. If you have a restricted master key system, we can sometimes key the padlock to your system.
Where a higher level of security is required, we offer padlocks in a variety of metals, body sizes and shackle thicknesses along with higher grade padlocks giving extra strength including concealed shackle protection that will reduce the vulnerability of the shackle being attacked by bolt cutters, force or grinders, and more importantly give protections against a combination of these attacks. Using concealed shackles in conjunction with a good quality hasp and staple is the perfect locking solution for perimeter gates, garage roller doors or roller shutters, sheds, cabinets and much more.
TRUST ONLY A CERTIFIED LOCKSMITH