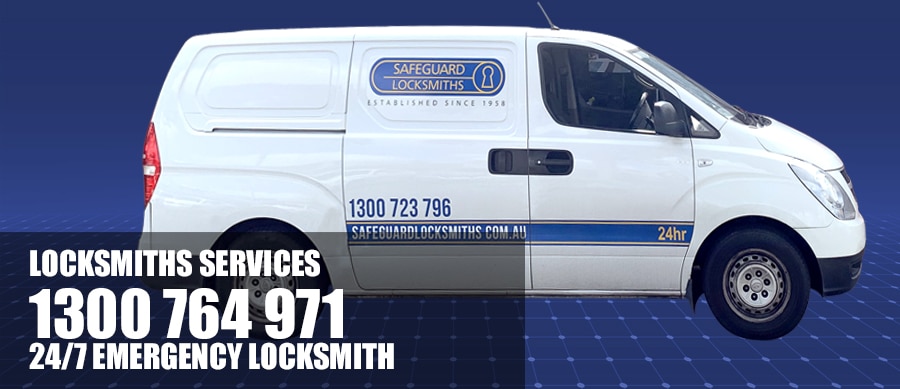 About Our North Melbourne Locksmiths Services
Our 24 hour North Melbourne Locksmiths have been servicing North Melbourne and surrounding areas for over 35 years. We have been providing a high quality mobile locksmith service in North Melbourne that has earned a reputation for exceptional customer service, offered in a professional manner.
WHY THE NORTH MELBOURNE COMMUNITY HAVE CHOSEN SAFEGUARD LOCKSMITHS NORTH MELBOURNE AS THEIR PREFERRED LOCKSMITH FOR OVER 35 YEARS
Service
Emergency locksmith 24 hours
Experience
We have provided locksmiths in North Melbourne for over 35 years and have made our mark in the community as the local locksmiths you can depend on.
Skills and expertise
Our North Melbourne Locksmiths team are constantly in demand. They are experienced Locksmiths professionals with a wealth of expertise in the locksmith security industry.
Size
With our fleet on mobile emergency locksmiths North Melbourne you can be assured of a quick and reliable mobile locksmith 24 hours a day, 7 days a week.
Security
The friendly North Melbourne Locksmith team are a group of qualified, certificate accredited Locksmiths Experts.
Quality
When it comes to quality value services, our locksmiths will save our customers time, money and inconvenience.
Guarantee
So you can be confident when you use the services of North Melbourne locksmiths we back all our workmanship with a 100% expert guarantee.
Insurances
North Melbourne Locksmiths are fully trained, fully qualified and insured to provide you a safe and professional service.
USE ONLY A CERTIFIED LOCKSMITH
Is your locksmith provider a licensed Master Locksmith?
Don't use an uncertified and unqualified service and put your security at risk. Call our LocksmithsNorth Melbourne on 1300 723 796.
The North Melbourne Locksmith team has been servicing the entire North Melbourne and surrounding area with a fast and reliable mobile locksmith service 35 hours a day, 7 days a week.
If you are looking for your local locksmith in North Melbourne who will provide a fast, friendly and on-time locksmith service, call our locksmiths North melbourne.
NORTH MELBOURNE LOCKSMITHS SERVICES
Our locksmiths have been on call 24×7 in the North Melbourne suburb at any time day or night, meeting the security needs of the North Melbourne residential and business community for over 35 years. We have been providing expert advice and top quality locksmith service. We have been kept busy cutting keys, fitting deadlocks, deadlatches, and dead bolts as well as repairing locks, re-keying locks and letting people back into their home or business if they are locked out.
WHY A SECURITY SAFE IS ESSENTIAL FOR YOUR HOME AND BUSINESS AND HOW WE COULD HELP
Commercial locksmiths
Domestic locksmiths
Emergency mobile locksmiths 24 hours supplying and installing deadlocks and window locks
Rekeying locks
Repairing and replacing locks
Quick mobile emergency locked out service
Home and business safes installed
Locks for sliding doors and patio locks
Locks for garages and gates
With our North Melbourne mobile locksmith service being an after hours emergency provider we work around the clock delivering supplier locksmith work ranging from opening a locked home door or fitting deadlocks or windows locks and rekeying all the locks on a commercial business but no matter what the locksmith emergency is we will be on site prompt to help with a expert service.
TRUST ONLY A CERTIFIED LOCKSMITH