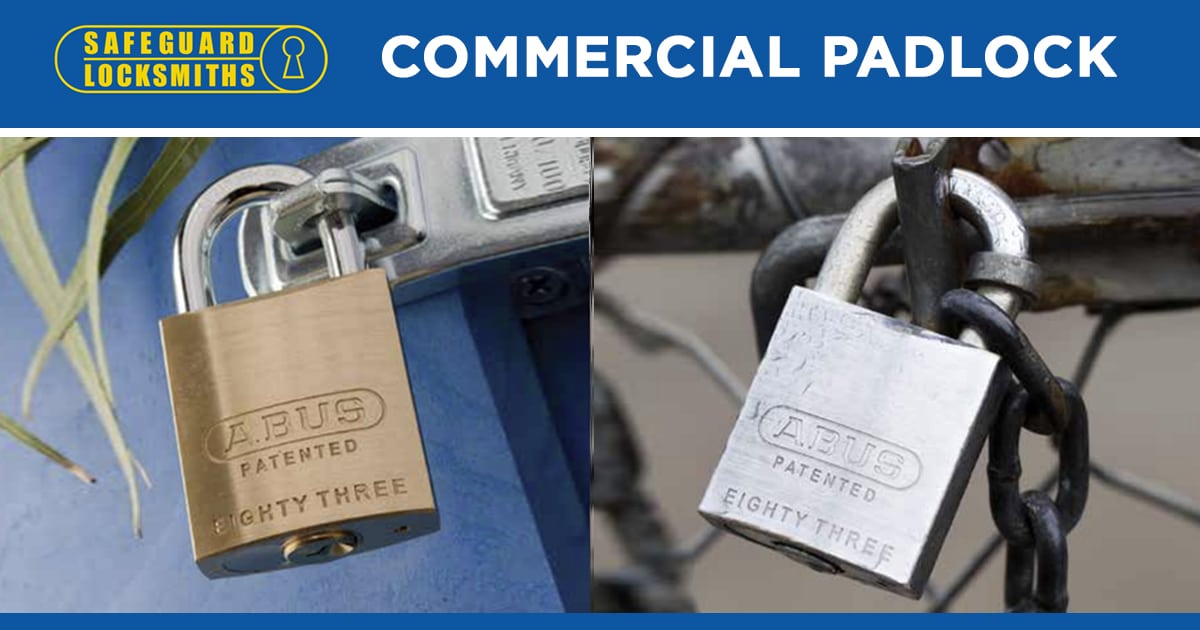 Looking for a strong and durable Australian Standard certified padlock?
Safeguard Locksmiths stocks the full range of ABUS padlocks – the most trusted commercial padlock that is industry proven for reliability, and tested under the Australian Standard AS 4145.4 2002 – Part 4: Padlocks.
This Standard specifies performance requirements to evaluate the physical security and corrosion resistance of padlock.
The products shown here are ABUS 83/45 and 83/50, both tested in Australia, and scored SP6 for Physical Security Rating, and C4 for Corrosion Resistance Rating.
So you can rest easy knowing these padlocks are Australian Standard Certified, as requested by many commercial insurers & Government Departments.
If you have any questions, call us today to speak with one of our friendly Locksmiths – 1300 723 796. Alternatively, check out our website for more locksmiths products and services available – www.safeguardlocksmiths.com.au