Adi Roller Door Bolt RK844 W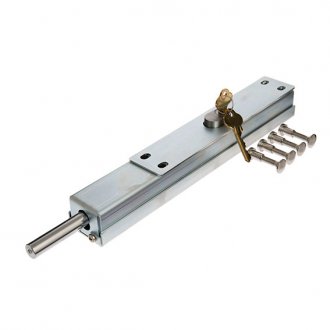 FEATURE
Can be mounted on the inside or outside of the door.
55 mm bolt throw, longer bolt is available on request.
13 mm case hardened bolt.
6 pin oval cylinder with Silca LW4 keyway.
Secured by four 6 mm stainless steel cup-head bolts.
Suitable for roller doors, roller shutters and pantech truck shutters.
With 25 mm extended bolt.
Australian Made and Owned.
Zinc plate finish.
Packaged in poly bag.


Other Popular Roller Door Locks

TRUST ONLY A CERTIFIED LOCKSMITH