Dual Shackle Padlock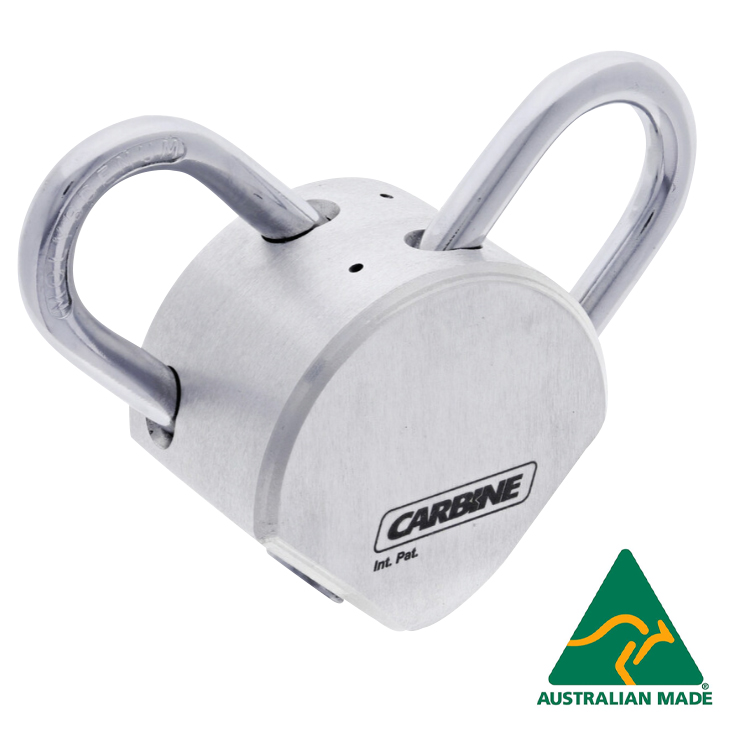 This revolutionary Australian made padlock is designed to enable the use of two shackles and two separate keying systems.
It is made from 6061 aluminium body by Carbines own CNC machine in Australia, and steel components hardened to HRC 60 grade. You can be assured that the dual shackle padlock is made for providing strength in security that is expected from the Carbine range.
Safeguard Locksmiths has a wide range of Australian made security products. If you have any locksmithing needs, give us a call on 1300 723 796.
Dual Entry Padlock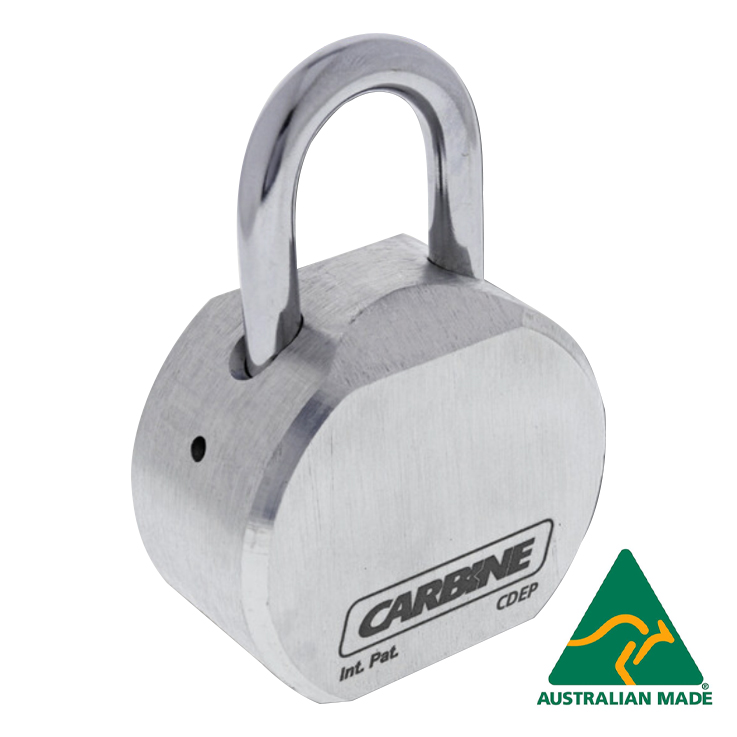 64.5mm diametre body (32.25mm radius) +35mm thickness
Standard function as key retained mode only
7.93mm double ball locking
Extended shackle models. 8mm molybdenum alloy shackle
2×6 pin Carbine C530 cylinders
6061 aluminium body
This revolutionary padlock is made in Australia, and designed to enable the use of two separate keys or keying systems. The Carbine Dual Entry padlock solves a recurring problem of having one padlock on a chain or on a hasp & stable with two different organisations needing access.
Instead of compromising your key system security, the dual entry padlock allows two cylinders that can be opened independently, allowing two different keying systems with the one shackle. This padlock is perfect in situations where the owner of a property, facility or premises uses the first cylinder and a maintenance contractor such as utilities, power, gas or agriculture will use the second cylinder. Both keys can access the premises or property without having to be on the same keying system or master key system.