Commercial Locksmiths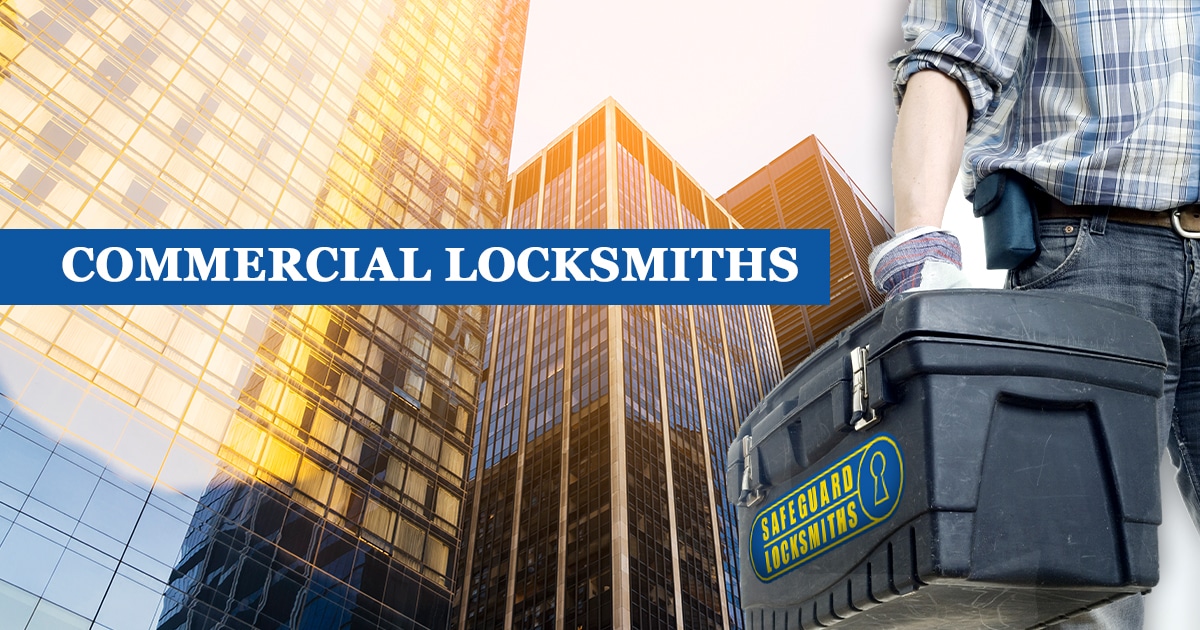 Safeguard Locksmiths is proudly one of Melbourne's leading commercial locksmith providers. We have the resources and expertise to handle high-pressure corporate schedules, and hold many of Australia's leading blue-chip brands as long-term clients.
Leading the way when it comes to master key systems our qualified and experienced technicians supply and install all types of security solutions to suit all company needs. Whether it's a small residential inline systems or an intelligent national high security system, you can rely on our fully accredited commercial Locksmith technicians to get the job done right.
Safeguard Locksmiths are the master key specialists, operating for over 50 years, Safeguard Locksmiths has completed an endless amount of large major projects, and has been responsible for the design and installation of some of Australia's largest master key systems. As one of Melbourne's leading commercial locksmiths, we specialise in the implementation of major master key systems customised for all commercial sectors.
All master key systems and other customised security solutions are designed and installed using a range of products carefully selected for their quality, durability and aesthetic appeal.
Our reputation as well as our company size allows Safeguard Locksmiths the buying power to offer all clients discounted prices and rates, as well as tailored pricing structures for clients requiring ongoing locksmith or commercial security services. Corporate clients receive 24-hour 7-day priority attention from our commercial locksmith professionals.
RESTRICTED MASTER KEYING SYSTEMS
Master keying systems are highly specialised, sophisticated keying systems particularly advantageous for apartment buildings and office buildings where overall security and restricted access to secure areas are a top priority. Our expert staff can configure and install a unique and intuitive keying system for your business premises that offers ease of access to authorized-only personnel.
Our core area of expertise lies in constructing lock cylinders and manufacturing and installing of master keyed locks in commercial and residential construction projects. We work closely with construction project managers and building managers to ensure that we provide optimum keying solutions that are tailored to meet all security-related locking and keying criteria.
The BiLock advancement has proceeded with the improvement of BiLock Quick Change Core or QCC Presently with QCC re-keying can be as basic as pulling back a fitting and supplanting it with another in a matter of seconds.