Building and Construction Locksmiths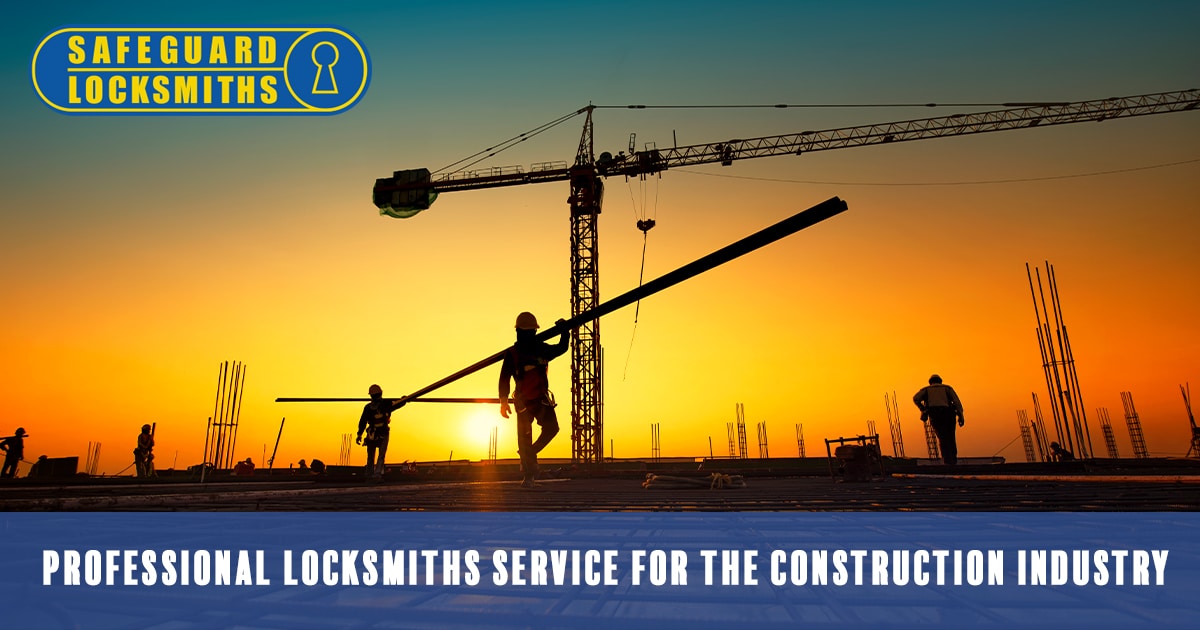 Safeguard Locksmiths is proudly one of Melbourne's leading locksmith providers for the building and construction industry. We have the resources and expertise to handle high-pressure corporate schedules and hold many of Australia's leading blue-chip brands as long-term clients.
Leading the way when it comes to master key systems our qualified and experienced technicians supply and install all types of security solutions to suit all large commercial building and construction site needs. Whether it's a small inline system or an intelligent national high security system, you can rely on our fully accredited commercial Locksmith technicians from Safeguard Locksmiths to get the job done right.
Our reputation as well as our company size allows Safeguard Security Specialists the buying power to offer all clients discounted prices and rates, as well as tailored pricing structures for clients requiring ongoing locksmith or commercial security services. Corporate clients receive 24-hour 7-day priority attention from our commercial locksmith professionals.
COMMERCIAL LOCKSMITHS PRODUCTS
Safeguard Locksmiths has over 50 years of experience working with builders, design consultants and architects. Safeguard Locksmiths provide benchmark services regarding architectural hardware supply and installation. All master key systems and other customised security solutions are designed and installed using a range of products carefully selected for their quality, durability and aesthetic appeal. Safeguard Locksmiths proudly offers commercial and corporate clients a range of products and locksmith services including:
High Quality Commercial Grade Locks and Padlocks
Restricted/Master Key System Design and Installation
Mechanical and Electronic Keypad Locks
Electric Strikes, Door Closers and Panic Exit Devices
Re-keying all Locks
Glass Door Locks – Bottom Rail and Patch Fittings
Body Corporate and Strata
Key Storage – Key Boxes and Key Cabinets
Meter Locks for Power/Service Industry and Fire Dept Access
KEY CONTROL MANAGEMENT
Effective building safety and security starts with the proper management and storage of facility keys. A cost effective method to ensuring keys do not get lost within the system and to reduce operational and financial risk is to utilize a complete key management system that includes record keeping in addition to issuing and tracing keys.
PROMASTER KEY SOFTWARE
ProMaster Key Manager The ProMaster Key Manager programme is highly beneficial to those organisations where mechanical key tracking and implementing security measures such as restricted access are part and parcel of their operational requirements. The programme requires no formal training with users only needing to follow a simple instruction guide that is included.