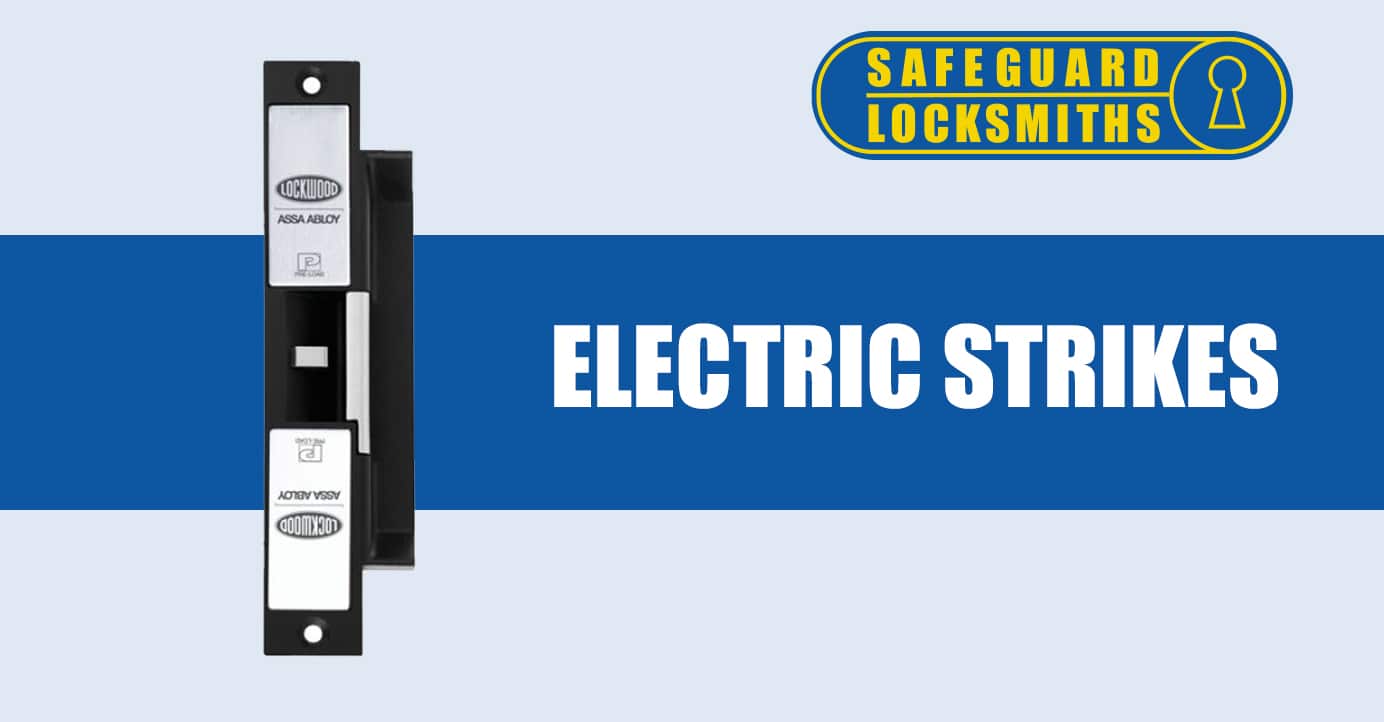 Electric strikes are the reliable choice for any electromechanical door system. They are characterised by their speed, durability and longevity.
This blog introduces three of the popular choices for electric strikes, all covered by a 5-year manufacturers warranty.
LOCKWOOD ES900 SERIES PRE-LOADED STRIKE
This is a high security product designed, developed and manufactured in Melbourne. It is constructed with solid stainless steel and designed to be used with most access control systems. It has 4 hour fire rating, and is approved for security level 3.
The Lockwood ES900 overcomes the real life issue of side pressure, commonly known as pre-load, easily opening with up to 25kg of pre-load applied to the strike.
ES2000 SERIES DOOR MONITORED ELECTRIC STRIKE
The ES2000 electric strikes are fully monitored and designed for use with all access control systems, they are suitable to be used on hinged doors with fire and/or high security requirements. It is fire rated to 4 hours, and holds force of 850kg.
Security features include fully monitored latch and solenoid, drilled for lip extension, deeper throat than most others on the market, suitable for 15mm latch bolt with 3mm door gap, power to open/lock changeable on site, stainless steel body, stainless steel striker, 3 hardened locking pins, continuously powered solenoid, self adhesive installation template, Australian government approved, SCEC endorsed for secure areas, body depth of only 27mm and 12Vdc@175mA red wires for solenoid.
ES2100 SERIES MONITORED ELECTRIC STRIKE
The ES2100 electric strike include variable voltage, patented field selectable fail safe/fail secure mode change, and a unique integrated door position switch. It has a fire rating of 4 hours, and is approved for Security Level 3.
Security features of ES2100 series include multi voltage 10-30V DC, solenoid rated for continuous use, monitored solenoid and latch position, integrated door position switch monitoring, 1 door magnet for cylindrical latches, 1000kg holding force, mounting tabs as supplied standard, Australian designed and made, built in protection diode, pre-drilled with extension lip holes, and weather resistant (IP54).
For more information, call us today on 1300 723 796.
Visit our website for information on all the security services we offer to local Australian homes and businesses.