Confident safety and security solutions for Australian health care facilities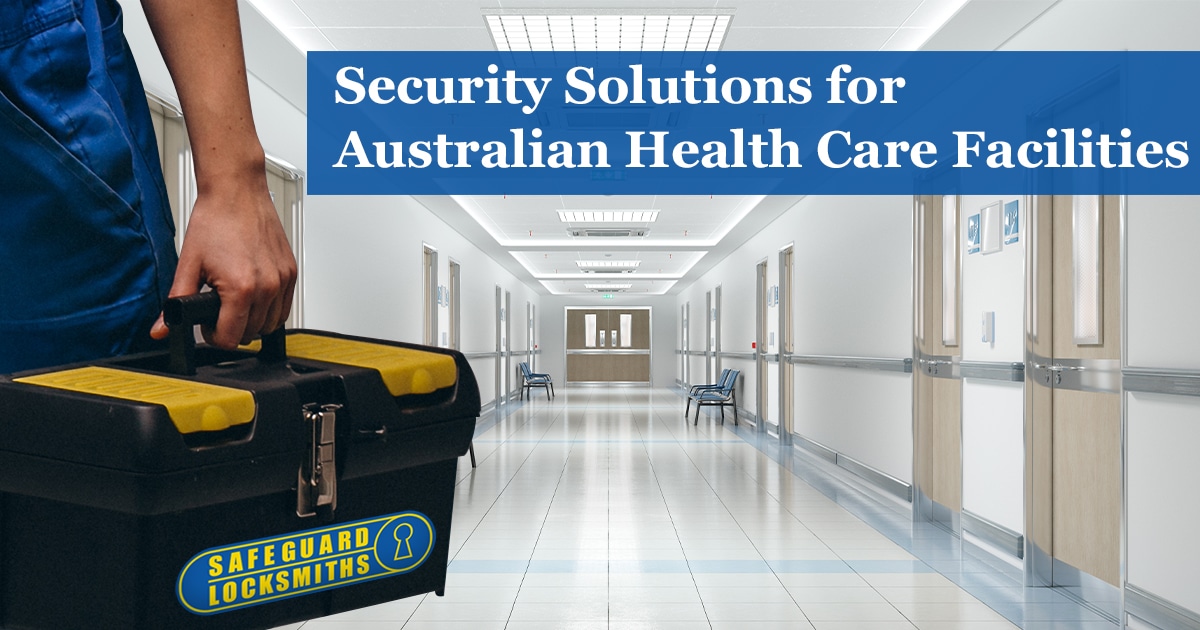 Safeguard Locksmiths provides specialist locksmithing maintenance services and is a supplier of quality security products to the various key players in the Australian Health industry. Our clients include medical clinics, hospitals and other types of health care facilities.
Our core areas of expertise cover the design and installation of custom-designed Master keying solutions and access control systems as well as the supply of Government compliant stand-alone electronic access control drug safes and a diverse physical security product range for total facility security.
Enhanced security solutions tailored for Australian Health care facilities
There is a greater need for enhanced safety and security measures to be adhered to in health care facilities especially as these facilities grant easy and open access to the public.
Our security solutions have been specifically designed around the recommendations from a comprehensive risk assessment study that prioritizes:
→ The safety and security of both staff and patients
→ Controlled admission to designated restricted areas
→ Easy entry to general open areas
→ Safe and secure storage of medical supplies, patient information and equipment
As part of a quality comprehensive service offering we also provide our clients in the health care industry with preventative maintenance programs to make certain and provide peace of mind that installed security hardware is in optimal working condition at all times.
GOVERNMENT AND SCEC ENDORSED SAFES
Schedule 8 Government compliant safes for the safe and legal storage of Schedule 8 prescription drugs. We distribute government compliant safes suitable for the secure storage of Schedule 8, 11& 12 dangerous prescription drugs and are ideal for hospitals, pharmacies, aged care facilities, veterinary practices, Doctors' rooms and other medical facilities.
Safeguard Locksmiths aims to be the industry leader in supplying sophisticated security requirements and quality locksmithing maintenance solutions for medical and health care facilities in the Australian Health industry. Upgrading the security of your medical facility? Call us for a site inspection and consultation to discuss how we can best serve your individual security needs.
Take a look at our Government and SCEC Endorsed safe range by clicking on this link –
www.safeguardsafes.com.au
To speak to one of our highly experience safe technitions or arrange a site inspection –
1300 723 796
IS YOUR BUILDING GOVERNMENT COMPLIANT?
Safeguard Locksmiths are happy to attend your workplace to analyse whether your workplace is government compliant. If it is not, we will provide you with information on the next step to make your working environment compliant. Once you have taken the important steps in ensuring your workplace is compliant, Safeguard Locksmiths will attend your site to provide your business with the upmost security.