Lockwood Toilet Bolt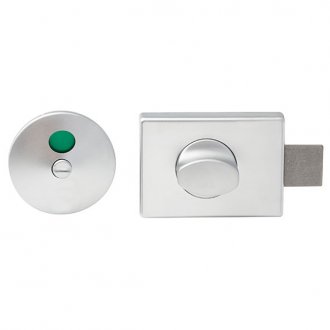 FEATURE
Lockwood 801 surface mounted toilet indicator bolt.
Exterior slotted emergency release.
Positive red and green indicators.
Suits door thickness 28-52 mm.
Exterior indicating rose diameter 50 mm.
Bolt throw 20 mm.
Brass bolt and indicator trim.
High purity zinc alloy case, strike, rose and knob.
Finished in satin chrome pearl.


Other Popular Indicator Bolts Available

TRUST ONLY A CERTIFIED LOCKSMITH