Master Locksmiths Association member since 1982



TRUST ONLY A CERTIFIED LOCKSMITH
The Master Locksmith Association (MLAA) is recognised and respected as the peak organisation for Locksmithing professionals in Australia & New Zealand.
Safeguard Locksmiths has been a member of the Master Locksmiths Association since 1982.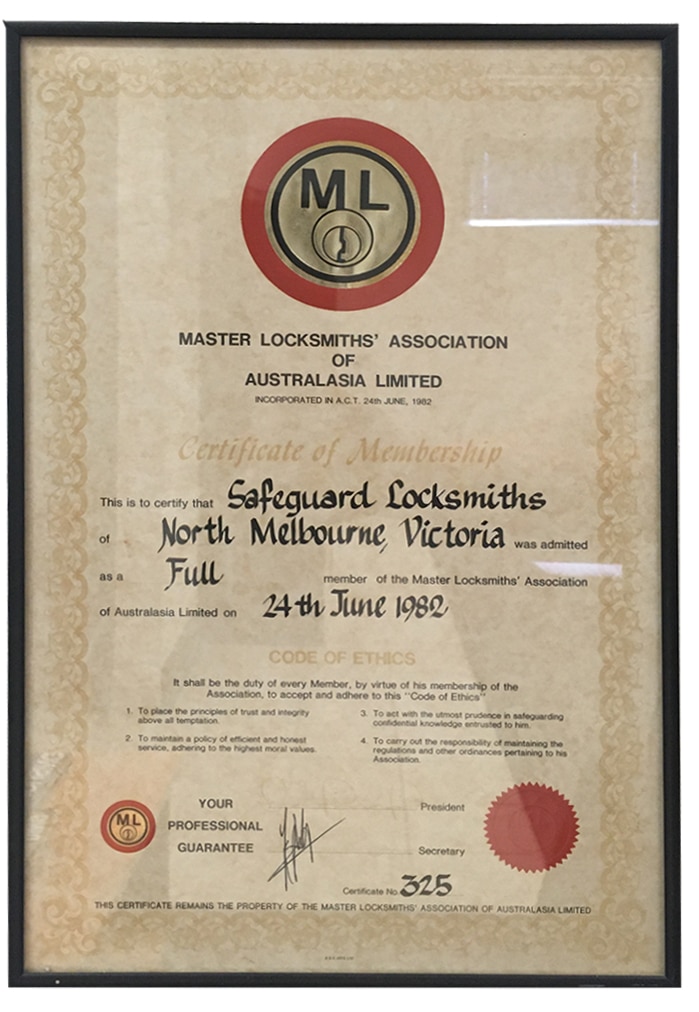 WHAT IS THE MLAA ADVANTAGE?
By choosing a Master Locksmiths Association member, you can be sure that you are dealing with a qualified and experienced industry security professional who is:
Highly skilled, trade qualified professional
Registered & Licensed Locksmiths under the Security Industry Legislation Act
Subject to Police records name check
MLAA members are bound by strict codes of practice and standards
LEARN MORE – on the benefits of choosing a Locksmith that is a trusted member of the Master Locksmiths Association.
So don't put your security at risk by using unlicensed/unqualified Locksmiths.
Call Safeguard Locksmiths for security you can trust!
TRUST ONLY A CERTIFIED LOCKSMITH