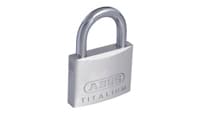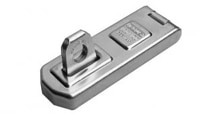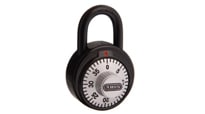 High grade padlocks, hasps and chains for everyday use
Safeguard Locksmiths has an impressively extensive inventory of quality padlocks, hasps and chains to protect against theft. Our padlocks are suitable for everyday use and are used widely to secure and lock a diverse range of applications from bags, lockers, gates, fences, bicycle chains to steel roller shutter doors.
Our high grade padlock range is used in low and high level security applications. We also specialize in the sale of school locker padlocks to schools and universities across Australia who require combination locker padlocks.
Safeguard Locksmiths provides security-related products that:
→ Offer the best build-quality: We have the best quality brass, steel and weather-resistant padlocks manufactured from the highest quality materials and advanced engineering methods.
→ Are independently tested for quality: We only supply industry-approved padlocks to ensure we maintain our focus on delivering to the highest standards in products and services.
→ Offer a diverse padlock range including accessories: There is an overwhelming number of padlock types to accommodate any need. We supply standard padlocks, combination padlocks, and high security to maximum range padlocks, shackle padlocks and long bodied padlocks.
We know that padlocks offer the best use when combined with quality accessories which is why our accessories range is equally diverse to accommodate every need. Our inventory includes: locking plates, hasp and staples (standard and integrated) and padlock protectors and chains.
Of course the perfect padlock choice must form part of a broader effective security strategy. We ensure that our entire padlock range is effectively theft-proof and that answers to three essential characteristics:
→ They are constructed of high quality materials.
→ They show resiliency to cutting and twisting.
→ They are robust enough to make drilling a challenge.
At Safeguard Locksmiths we set the benchmark for superior quality locksmithing products and services. We ensure that we supply only the best security-related products available in the market. We aim to be the ultimate one-stop shop for all locksmithing needs.