Integrated security solutions for the Australian real estate market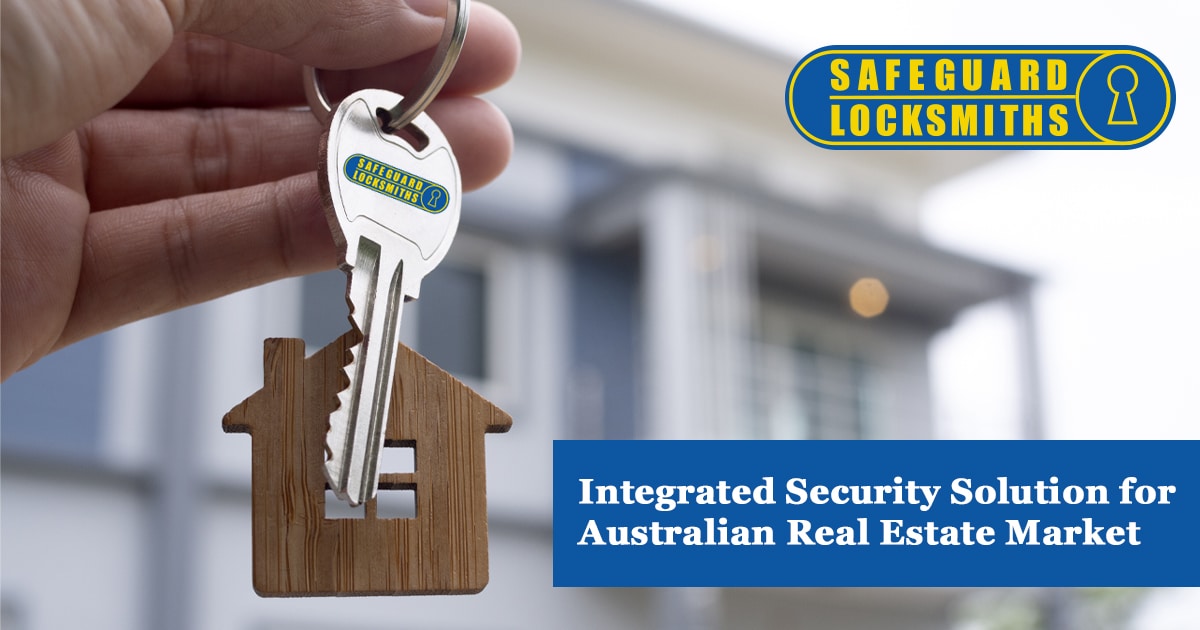 Safeguard Locksmiths designs, builds and supplies fully restricted Master keying systems suitable for use in boutique residential buildings, office buildings and large public facilities and that grants control to managing Body Corporates and strata companies.
All our high security key frameworks highlight durable legitimate and physical insurance against unapproved key duplication. We are additionally ready to offer Security Construction and Equipment Committee (SCEC) embraced key frameworks for Government divisions and offices.
We work together with these companies in the management of major security keying systems to provide landlords and tenants with access keys and we perform stringent authority checks on a daily basis.
We have made it our mission to provide integrated customized security solutions that can include access control solutions, industry-compliant safes and master keys for our clients in the Real Estate sector. Our broad spectrum of security solutions can be tailored to offer our clients a personalised package that addresses individual needs and according to exact specifications and that fit within allocated budgets.
Facilities Management Locksmith & Security Services
A core area of expertise is our comprehensive Locksmith security services supplied to facilities management organisations that include proper security hardware maintenance provided to local clients throughout Melbourne and a National service for major clients located across Australia.
Our comprehensive range of locksmith and security services for this industry address responsibilities and challenges unique to the Real Estate industry, solutions that address challenges such as:
→ The daily lock and security maintenance of the building
→ The need for efficient and advanced security systems for optimum safety of residents and personnel
→ Proper and efficient key control and high security key management and distribution
→ Professional and experienced information about general building Locksmithing security
→ The need to maintain safe buildings and comply with BCA Lock and door security requirements
Safeguard Locksmiths enjoys a proven track record in providing a sterling service to some of Australia's major companies. We take great pride in not just meeting our client's needs, but going beyond what is expected from us. We offer our clients an efficient and superior quality service.
Upgrade the security measures in residential or office buildings. We are happy to arrange a site inspection and consult with you in designing tailored security solutions that can include quality door hardware, Master keying systems and Access Control systems.