Nothing is more important than the security of your home. Safeguard Locksmiths ensures the utmost safety with our state of the art security systems and locksmith services. Operating across Melbourne, we can be onsite within a rapid time frame to take care of all your security and locksmith needs.
With over 50 years of industry experience, the residential locksmiths and security experts at Safeguard Locksmiths have the skills and knowhow to meet your exact requirements. Offering 24 hour emergency services as part of our residential locksmith solutions, contact us today on 1300 723 796 or fill in our online quote form. Rest assured in knowing the best locksmiths in Melbourne are securing your home.
HIGH SECURITY MASTER KEYING SYSTEMS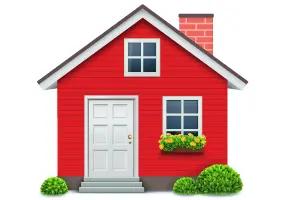 Safeguard Locksmiths designs, builds and supplies fully restricted Master keying systems suitable for use in boutique residential buildings, office buildings and large public facilities and that grants control to managing Body Corporates and strata companies. We work together with these companies in the management of major security keying systems to provide landlords and tenants with access keys and we perform stringent authority checks on a daily basis.
We have made it our mission to provide integrated customized security solutions that can include access control solutions, industry-compliant safes and master keys for our clients in the Real Estate sector. Our broad spectrum of security solutions can be tailored to offer our clients a personalised package that addresses individual needs and according to exact specifications and that fit within allocated budgets.

HOME SAFES
At Safeguard Locksmiths, we provide our services to everyday Australians who also require a safe solution for the storage of cash, passports, wills, deeds, birth certificates, family heirlooms, and even gold.
Our home safes boast all the functionalities of our larger safes. If required, we can offer low-security simple, key safe options, or fire rated, technologically advanced, biometric structures that rival those used in large facilities. Our safe home options can even extend to the creation of a Residential Vault or Panic Room, should it be required.
We will deliver and install whichever option you choose, and you can rely on our refurbishment, maintenance, and servicing to keep your home safe operating as it should. We will ensure your safe is installed and bolted to your wall or floor or will customise it to fit on a safe stand that has been specially designed for your home and its ideal safe location. This prevents even the smallest safe from being removed from the premises.
Take a look at our home safe range by clicking on this link – www.safeguardsafes.com.au

SECURING YOUR PROPERTY
Safeguard Locksmiths provides expert professional help and advice on physical property security to home and business owners wanting to secure their premises and keep family and valuables safe from criminal elements.
We have knowledgeable and experienced customer service reps to provide you with physical security solutions that offer the best protection for your property. Being a reputable locksmithing business, we have a premium quality product range to help keep properties safe and secure.
Using good quality locks to secure doors and windows is an effective way to deter burglars from attempting opportunist burglaries. Firstly, these make a break-in more of a challenge with intruders choosing to withdraw instead of taking risks. Secondly, not being allowed easy access to windows and doors makes removing larger items next to impossible without raising an alarm.
Checklist essentials for securing your propertyThe first step to securing a property is to identify any weakness in physical security by completing a comprehensive audit of the properties security features. We are happy to send out one of our experienced and knowledgeable customer reps who will conduct a thorough analysis of the property, spot risk areas and make reliable recommendations. On our checklist are these security essentials:
Doorways including sliding patio doors and garage doors Interior and exterior doors serve as entryways and exit points which is why they have to be carefully examined for any risk areas. During our audit, we check whether there are adequate safety or security features such as keyed entry locks, viewers and robust deadbolt locks and deadlatches.
Windows Do all windows have functioning key locks and can they be secured even when opened a little? Security screens and key operated window locks offer added security benefits.
Adequate lighting Are the main entryways and exit points well lit for better visibility and are all the lights in working order? We check for any dark areas around the garage or in the yard that could be potential high risk areas. We talk you through the use of light timers, sensor lighting and floodlights.
Improved visibility Trees, shrubs and hedges should be trimmed to ensure that doors and windows can be clearly seen from the outside. House numbers too, should be visible.