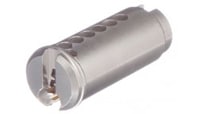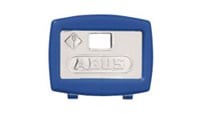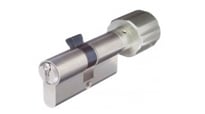 Superior security with master keying systems from Safeguard Locksmiths
Safeguard Locksmiths are proud to be one of Australia's leading master locksmiths supplying innovative locking and keying solutions for commercial and domestic use. Our master keying systems are highly suitable for addressing advanced security needs that are complex and require a superior degree of sensitivity.
A master key system eliminates the need for having multiple individual keys to gain entry to a number of individual offices in a multi level office building. One master key provides access to all the doors in a building.
An all-in-one advanced keying solution
Master keying systems are highly specialised, sophisticated keying systems particularly advantageous for apartment buildings and office buildings where overall security and restricted access to secure areas are a top priority. Our expert staff can configure and install a unique and intuitive keying system for your business premises that offers ease of access to authorized-only personnel.
Our core area of expertise lies in constructing lock cylinders and manufacturing and installing of master keyed locks in commercial and residential construction projects. We work closely with construction project managers and building managers to ensure that we provide optimum keying solutions that are tailored to meet all security related locking and keying criteria.
In the consultative and design process we:
→ Make suitable recommendations once we have fully understood your security needs
→ Guarantee superior workmanship which guarantees a superior quality product
→ Work to strict deadlines
→ Factor in essential information (number of authorized users, level of security and specified areas of access) and exact specifications in the design of your master keying solution.
Safeguard Locksmiths is represented in Melbourne and provides a vital service to domestic and commercial clients. Make us your preferred choice for the design and installation of intelligent master keying solutions that promote the safety and security of living and working environments. Our advanced lock and keys systems are used in construction projects throughout Australia.
Operating for over 50 years, Safeguard Locksmiths has completed an endless amount of large major projects, and has been responsible for the design and installation of some of Australia's largest master key systems. As one of Melbourne's leading commercial locksmiths, we specialise in the implementation of major master key systems customised for all commercial sectors including:
→ Government Departments
→ Private and Public Hospitals
→ Pharmaceutical Corporations and
Pharmacies
→ Corporate HQ/Offices
→ Automotive Sector: Car dealers,
Automotive auction Companies, Panel
beaters
→ Shopping Complexes
→ City Councils
→ Schools, Colleges and Universities
→ Emergency Services
→ Sporting and Social Clubs/Venues
→ Warehouses and Factories
→ Hotels and Motels