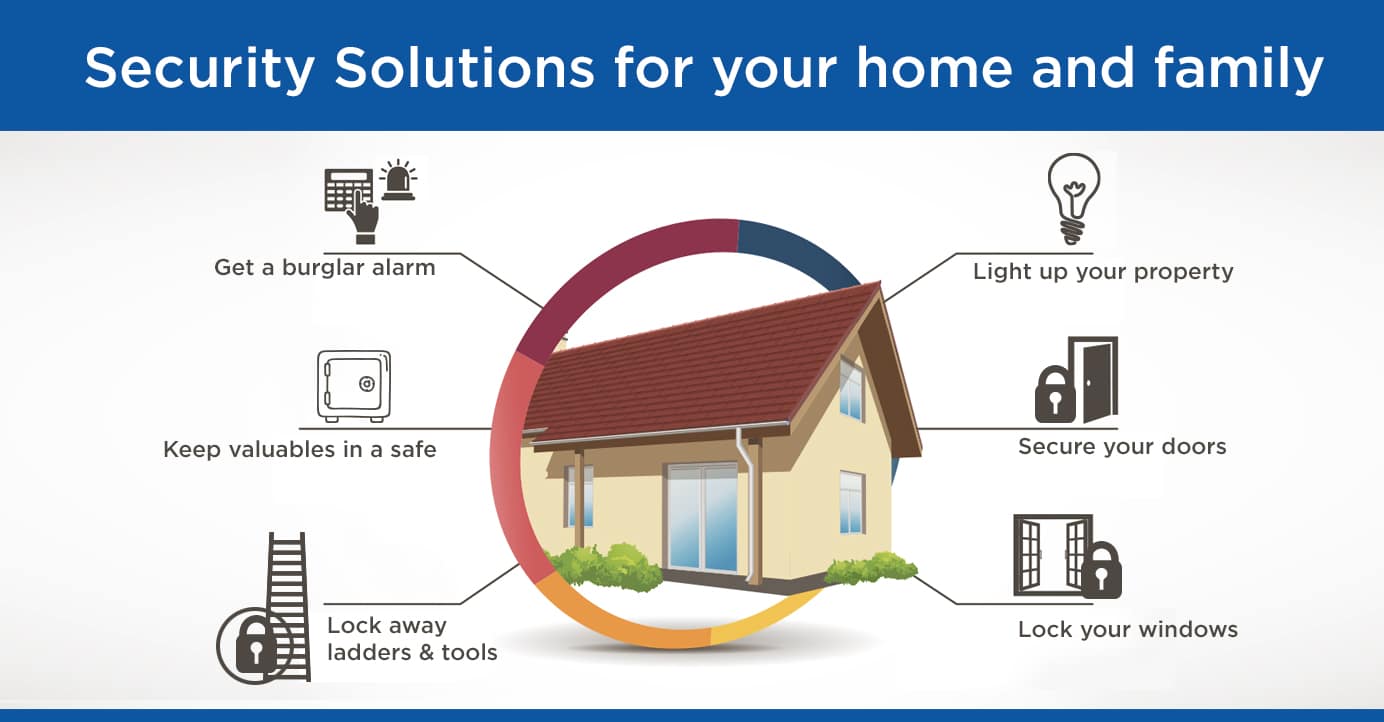 Remember when you're at work so are burglars!
Burglars can turn up on your door step and enter your home anytime of the day or night. They can pretend to be service tradesman, salesman or other official people, or may just wait until you have gone out or gone to sleep.
Don't be fooled.
Before you open your front door, make sure you take the following precautions.
Secure the chain lock, look through the peep -hole to see if you recognise the caller.
If you don't have a peep-hole or chain, talk to us here at Safeguard Locksmith about having them professionally fitted.
Ask any strangers for identification before you open the door fully. If they don't have an appointment, ring their office to check who they are. Genuine callers won't mind you doing that.
Do they look right? Does their clothing match their job?
Remember, if in doubt, keep them out.

Some other good advice for home and family protection.
Ensure all windows and doors are locked
Install deadlocks on all external doors
Change locks or cylinders when you move
Install key operated window locks
Keep your valuables in a safe
Engrave valuables with your drivers licence number
Never leave notes on your door
Don't leave a house key with unauthorised people
Mark your property
Mark ownership details on your valuable possessions this will deter thieves and make it easier for the police to trace the goods if they are stolen
Photograph your valuables
Taking a photograph won't stop a burglar but it could help police catch a thief and anyone else who may have handled stolen goods. Photograph your jewellery,paintings,antiques and other valuables.
Going out for the night
Before you go out for the night, remember to leave a light or two on and the radio or television switched on to talk back program. Lights should be visible from the street and give the impression of an occupied room.
And if a burglary does occur don't touch anything ,just call the police.

How to secure your home.
Some houses attract burglars more than others. So follow these security tips to reduce the chance of theft at your home.
Secure your doors
Weak or poorly secured doors are the second most used route for break-ins. Fit heavy duty deadbolts and deadlocks for extra security. Our locksmith professionals will be able to provide details on the most appropriate lock for your needs.
Above all, make sure you lock your doors every time you go out, even if you're just popping around the corner. Most burglaries only take a few minutes.
A window of opportunity
windows are the most popular route for burglars, particularly if they are at ground level. Keep them shut and use key operated locks. Ask our expert locksmiths about the best window locks for your windows.
Lock up Ladders & tools
Garden tools are frequently used to force open doors and windows. Keep ladders and tools inaccessible and ask your neighbour to do the same. If you cannot keep your ladder in a locked shed, padlock it to something secure.
Light up your property
Burglars are in their element in the dark. Outside lights will make them think again. Always report broken street lights and keep your own lights in working order.
Get a burglar alarm
Statistics have shown that you are less likely to be burgled if you have a reliable alarm.
They are probably less expensive now due to a majority of them being wireless simply set up plug in a go.
Here at Safeguard Locksmith our professional technicians can help with the most appropriate alarm system for your home.

Remember – Taking simple precautions and talking to us now can protect your home.