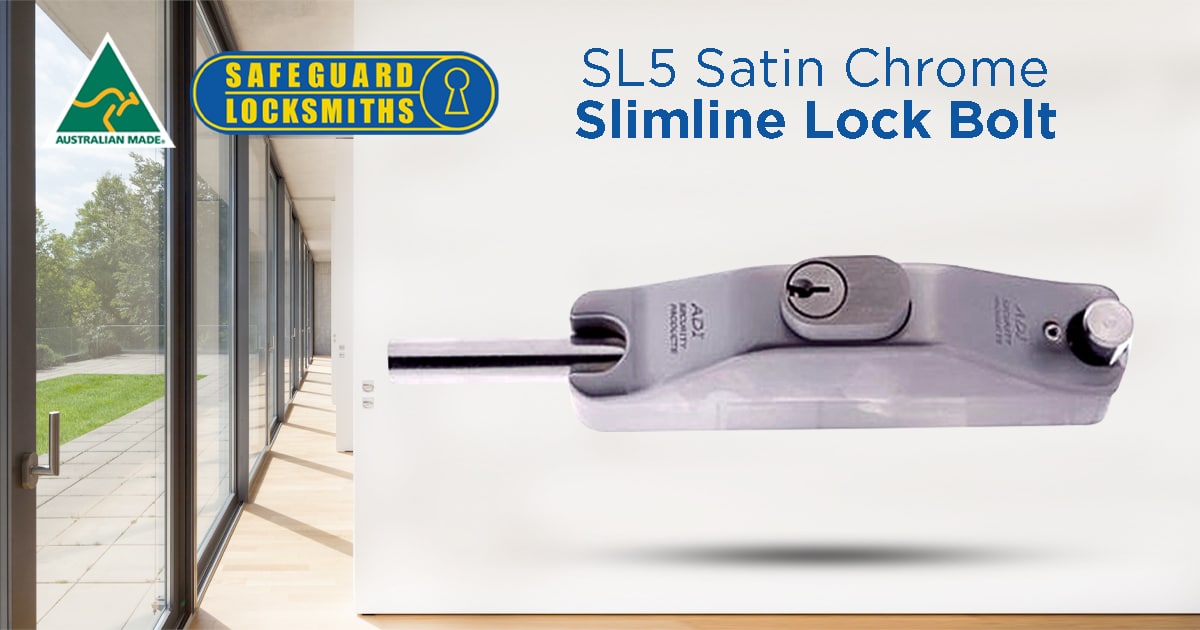 If you are looking for a secure lock bolt for the swing or sliding doors in your home or office, SL5 Satin Chrome Slimline Lock Bolt is the perfect choice.
SL5 Satin Chrome Slimline Lock Bolt is an industrial standard narrow style heavy duty locking bolt. It is the ideal solution for narrow style doors or gates, perfectly suitable for securing shop fronts, warehouses, hotels, community recreation areas, storage facilities and garage.
The SL5 Lock Bolt is hardened with 7″ bolt, suitable to be installed on aluminum or timber, and compatible with most restricted key systems. It can be locked in open or closed position, providing you with extra convenience. The product is supplied with mounting template and all fixing components, there are also extended locking bolts and concealed fixing kits available.
If you're looking to purchase and/or install the SL5 Satin Chrome Slimline Lock Bolt to your home or office, or if you're needing more information, make sure you give us a call on 1300 723 796. Our certified and professionally trained Locksmiths will be able to help you out.