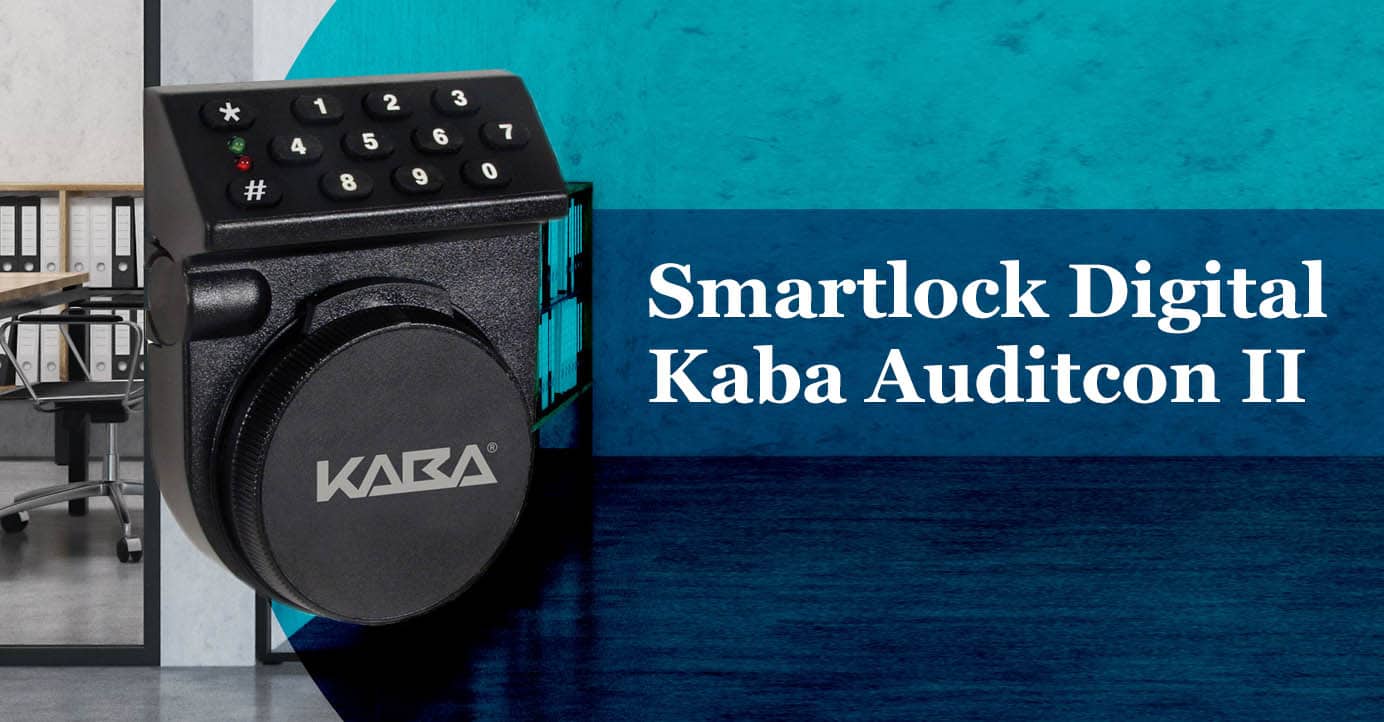 Smartlock digital Kaba Auditcon II, the totally self-powered (PowerStar™ Technology) Auditcon offers the advantages and convenience of true stand-alone electronic safe access.
Features:
Unique self power technology eliminates temporary lockouts due to dead batteries
Can be programmed with a time delay, so the lock cannot be immediately opened
Time Window Access
400 event audit trail
Time Lock functions plus a time and date stamped audit trail
The power assist feature provides constant battery power during time delay operations
Available in 3 bolt styles – Swingbolt, Squarebolt and Springbolt
Only the Duracell Procell alkaline battery is to be used to power our electronic safe locks
Appropriate to the needs of the customer the locking periods can easily be set with the software and programmed to the lock via Smart Key
Approvals / Certificates:
EN 1300 B, VdS class 2, DNV, UL type 1
The certifications correspond to the dead bolt locks. Depending on the certification, the approval for the slide bolt locks might be lower
Common applications where the Auditcon II is used:
Commercial safes, Bank safes, ATM machines, Service station safes, Till skimmer safes, Retail chain store safes, Cash deposit safe & restaurant safes, Bank vaults, Drug safes and Government containers & cabinets.
Also available on request:
Alarm interface
Auditing and programming kit (for 552 model)
Options:
T52RSLIDE/T52VSLIDE– Model T52 with round keypad or vertical keypad and slide bolt
T52RSQUARE/T52VSQUARE – Model T52 with round or vertical keypad and square bolt
552RSLIDE/552VSLIDE – Model 552 with round or vertical keypad and slide bolt
552RSQUARE/552VSQUARE – Model 552 with round or vertical keypad and square bolt
Safeguard Locksmiths is an accredited supplier of the Kaba Auditcon II self powered lock.
To speak to a locksmith expert for free advice, call 1300 723 796 or email sales@safeguardlocksmiths.com.au or visit our contact page and click into your state.