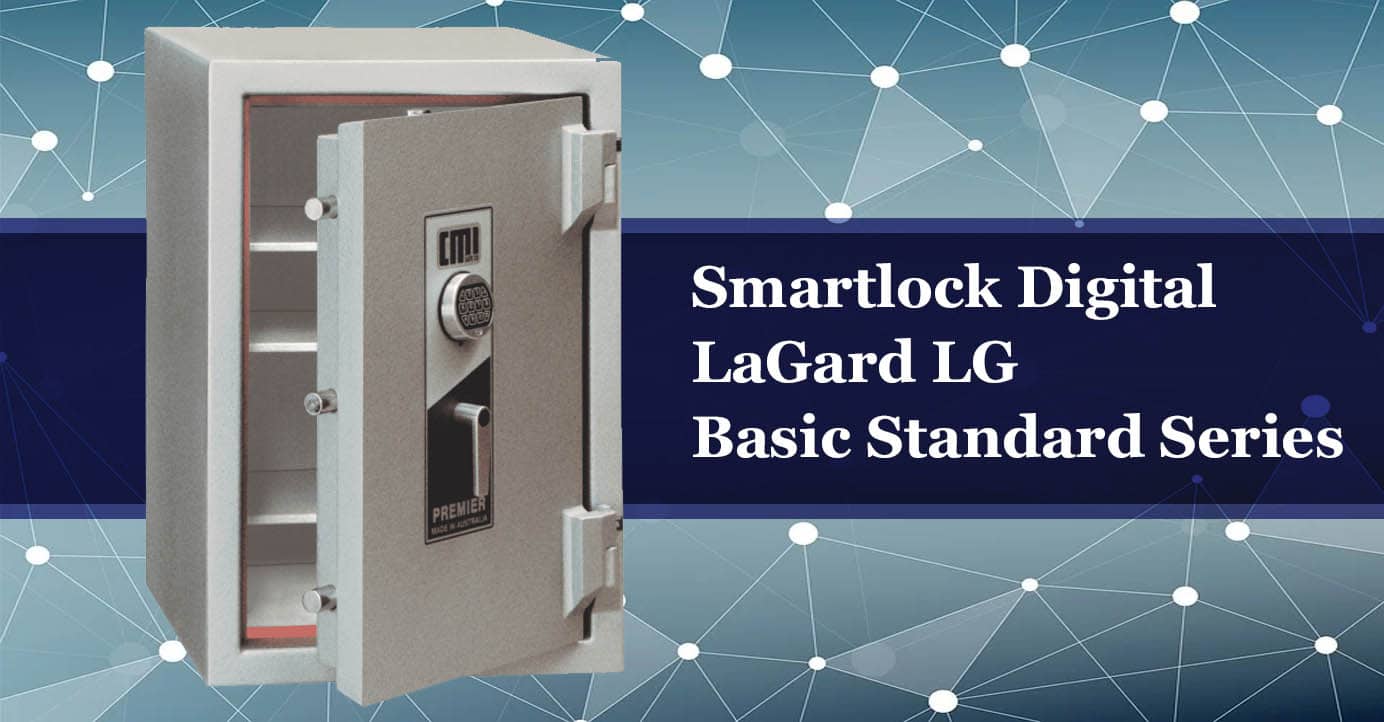 Smartlock Digital LaGard LG Basic Standard Series
LaGard Basic series is the industry standard for reliability, security and durability. The LaGard basic is an entry level electronic digital safe lock.
The perfect digital lock for any home safe is simple to use whilst offering the home safe both reliable operation and high security locking.
The Kaba LaGard basic is commonly used on retail safes and commercial safes. It is often installed as a replacement or upgrade of mechanical safe locks. This electronic safe lock is simple to use and changing the combination is quick and easy, so you have complete peace of mind, when changing codes to restrict access. So whether you have a residential safe or retail safe, the LaGard Basic series is ideal.
Features
Easy to use push button access.
6-digit combination allows for 1,000,000 possible code changes.
The Kaba LG Basic will allow two users: manager and second user. The manager code is the controller. It can lock out or delete the second user anytime.
The battery is housed behind the keypad for easy replacement. The electronic safe lock will retain all codes whilst changing the battery.
The keypad gives audible noises and visual signals for ease of use.
The Kaba LaGard Basic digital has an automatic lockout feature, which means attempting to guess the code more than four times will shut down the lock and render it inactive for a period of 5 minutes.
The LaGard Basic combination lock can be changed quickly and easily by the safe owner. There will never be the need of a locksmith or safe technician required.
Approvals / Certificates:
EN1300B, Vds Class 2, UL type 1
Safeguard Locksmiths are an accredited supplier of the Kaba LaGard Basic digital lock. To speak to a safe and vault expert for free advice, call 1300 723 796 or email sales@safeguardlocksmiths.com.au or visit our contact page and click into your state.