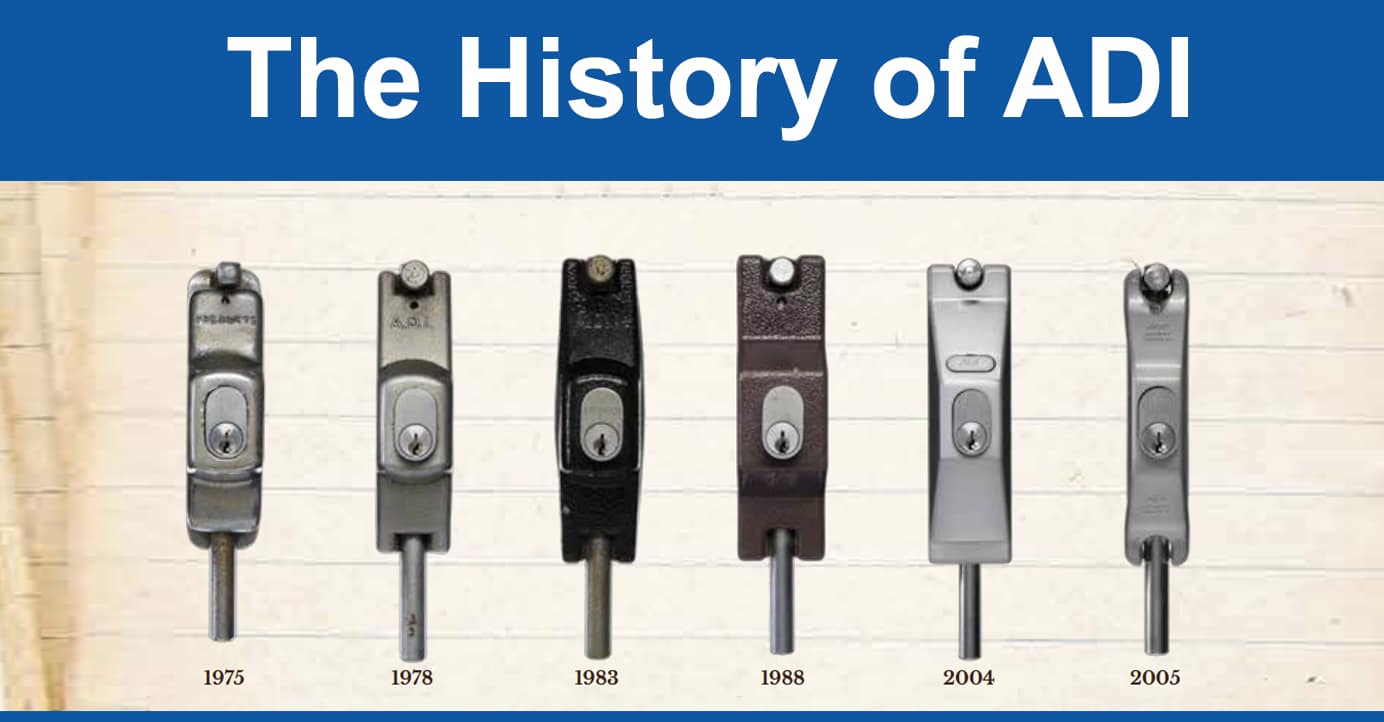 When you ask any professional Locksmiths what ADI means to them, the answer you would get is "reliable, unique, heavy duty and tough". This reputation is achieved by ADI from over 50 years of their commitment to producing quality Australian made products and its dedication to local manufacturing.
Since its establishment in the 1970's, ADI has been inventing and designing specialised locking products needed by professional Locksmiths. ADI listens to requests and reviews from the industry, and creates products that were needed and didn't exist in the market. ADI strives to produce better looking, smarter, unique and more cost effective locking solutions for the Locksmiths industry.
ADI has been setting the benchmark for many years, and continues to produce iconic looking products while supporting local manufacturers. Some popular products from ADI include the 504 lockable bolt, the SL5 Slimline Lock Bolt, and the 444 Block Locks.
The ADI lockable bolt has been one of the main products supplied by ADI. It was originally invented in 1975 by Peter & Brian Preddey and produced at Preddey's Locksmiths in Miranda, Sydney. They named it "Preddey Bolt", and it was initially produced to fill a need for this type of locking device that was not available in the market at the time.
In 1978, Brian created ADI Mobile Locksmiths, where ADI was short for "Automotive Domestic Industry". Later that year, Preddey Bolt made the name change to ADI bolt.
In 1982, the ADI bolt production moved to Gerringong and remained there until 2015. Now it resides in Brooklyn Victoria.
Over the years, ADI range has made some cosmetic changes with different production materials, however what remains unchanged is the heavy duty lockable bolt. The ADI products have always been recognised for its consistency in quality and reliability. ADI is still proudly 100% Australian made and owned, and remains the easy choice for professional Locksmiths.