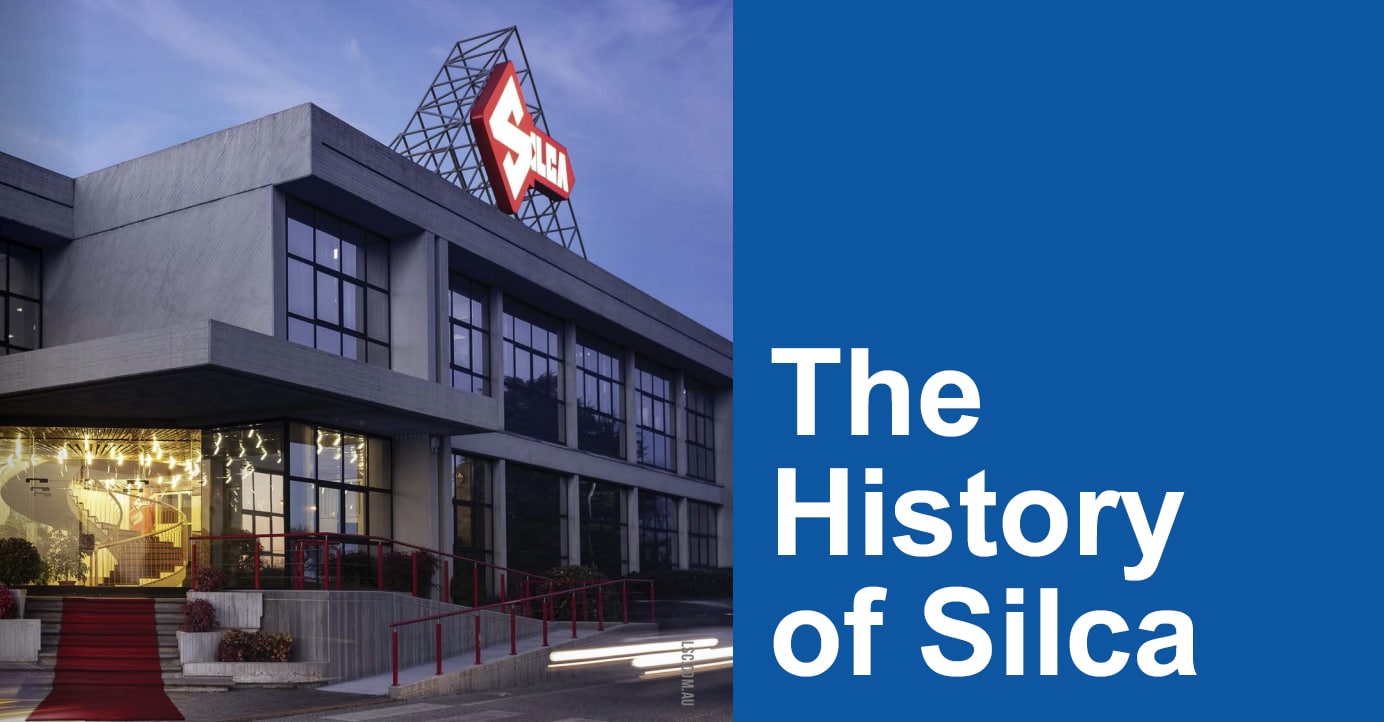 Silca Celebrates 40 Years in Australia
Back in the 1970's, locksmiths were a bit surprised when a little-known Italian brand arrived in Australia for the first time.
Fed on a diet of Edmonds, Ezy-Cut, Ilco and DL keys and machinery, predominantly from America, this unusual sounding brand was a taste of something new, something different, and something exotic, but of amazing quality.
The changing tastes of Australian motorists was a big reason LSC proudly launched Silca to our market in the late 1970's. Until then, cars were Ford, Holden, Valiant or maybe British. "European" cars were very specialised and luxury – but by the 1970's brands like these had been joined by Japanese entrants, and by some European niche brands like Volkswagen and Volvo. The American producers didn't have the range to cover these (and still don't today).
The quality of the early Silca machines was astounding to us, and Stuart Johnson soon realised the Australian and New Zealand customers would appreciate well made, beautifully engineered and great value Silca machinery down under.
Considering the basic duplicator is a device most locksmiths would touch on a daily basis, Silca has stood the test of time and has become the name all professional locksmiths trust. When the reputation of your business hinges on one of it's most basic offerings (key cutting), nobody wants to risk that, and Silca doesn't let you down.
The message from Silca is crystal clear "Thank you to all of our customers in Australia for your custom over the last 40 years. We're focused on how we can help you for the next 40 years, and we look forward to a bright future together".
1978 Super Special (Most reliable duplicator ever made)
1980 Dodge (First machine for side-milled high security car keys)
1985 Lancer
1986 Poker / Plus
1987 Unocode Classic
1988 Club (Second machine for side-milled high security car keys)
1988 Bravo Super / Master / Europa (Number one selling Silca machine in the world)
1988 Key programs for DOS
1992 Quattrocode
1993 Matrix S and SLX
1994 Car Book (The first global automotive key cataglogue)
1995 RW100
1996 Marker2000
1998 Unocode x99 Family
1999 Triax E-Code
2001 Idea
2004 Bravo Professional (Number one selling Silca machine in Australia)
2007 Electronic Key Catalogue
2008 RW4 (First to offer offline Texas cloning)
2011 MH Battery less Electronic Head
2012 Protech (The first semi-industrial machine for locksmiths)
2013 P-Box for Philips cloning
2013 GTI compact glass chip
2014 Futura
2015 MySilca App
2015 M-Box for Megamos cloning
2016 AIR4 residential remote