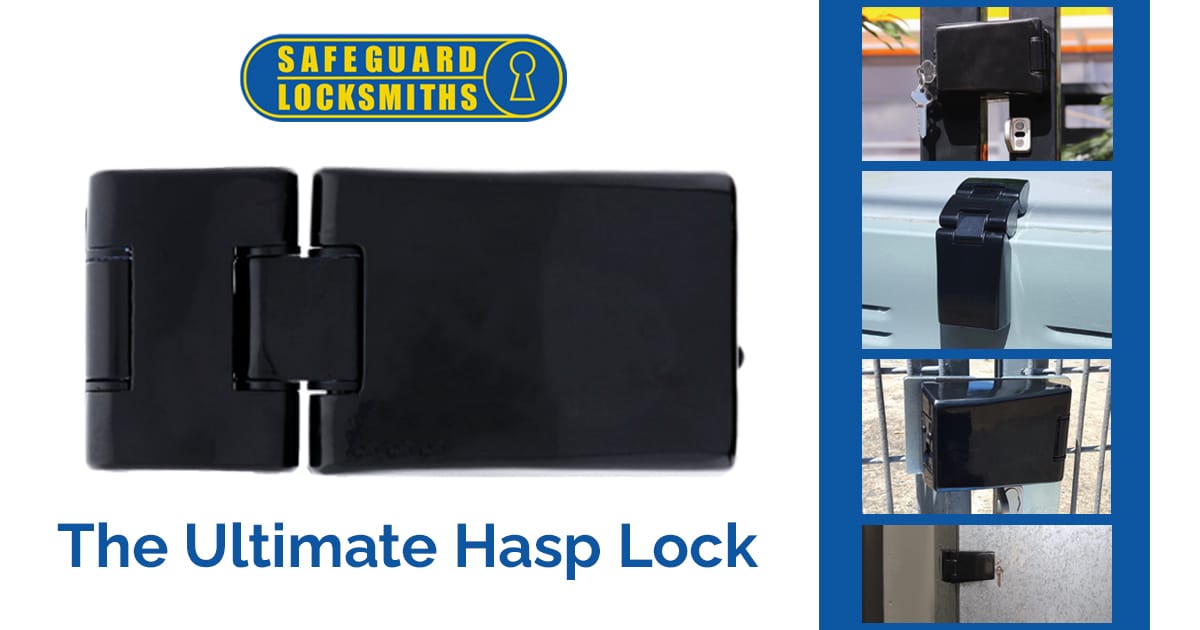 Have you ever had one of those hard-to-secure gates that just doesn't have the right locking alignment for a normal lock?You could always get a separate hasp to make it work, but that opens up to potential risk and hassle of losing the hasp, lock chain, or the separate lock. Having so much accessories for one simple task is just not ideal.

Safeguard Locksmiths has the solution for you.
The Armadillo lock series is an all-in-one solution to replace your separate hasps and padlocks.


It is designed to provide maximum security, perfect for commercial applications such as your steel gates, containers, trailers, warehouse doors, shop front, truck doors, and electrical cabinets.

The Armadillo product comes in 4 models, a regular model, single hinged model, double hinged model and a gate plate model, suitable for different types of difficult locking alignment.

For more information, call us today on 1300 723 796.

Visit our website for information on all the security services we offer to local Australian homes and businesses.