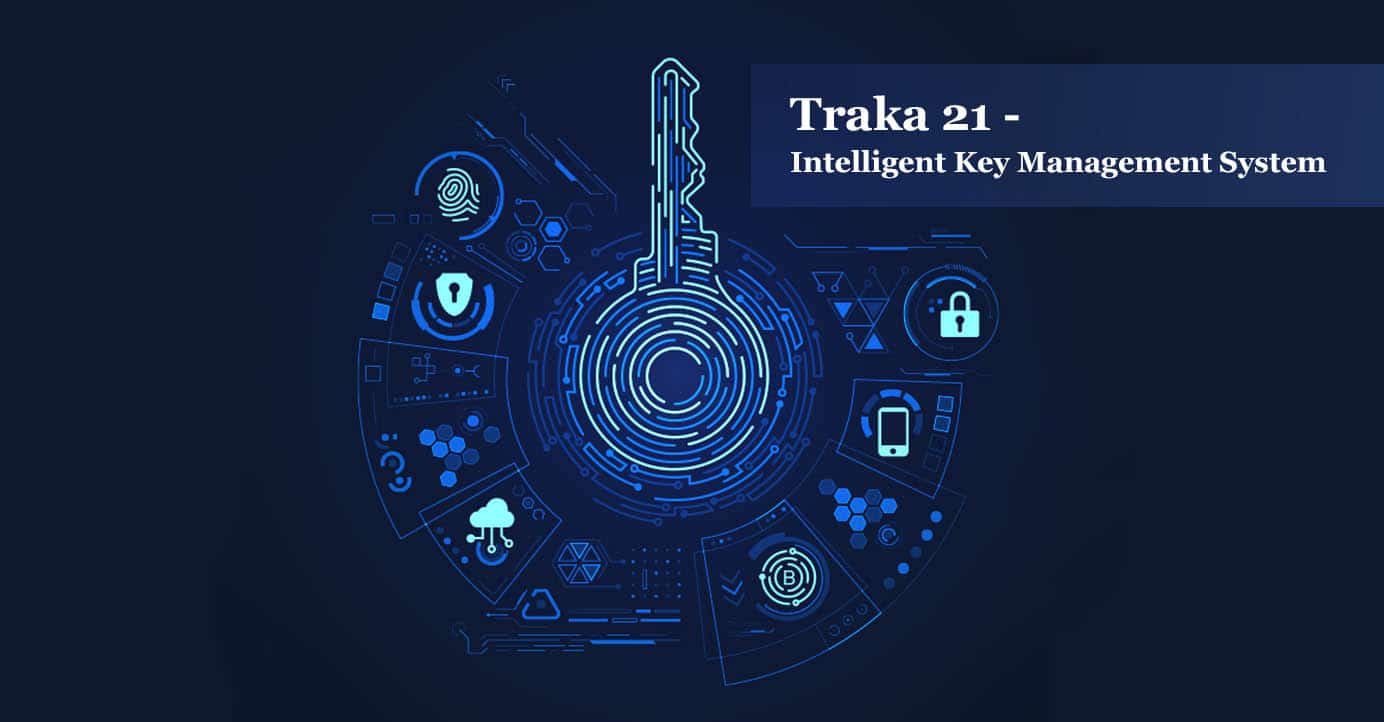 Traka 21's innovative plug and play system provides small to medium businesses an ideal key management system that offers the latest in intelligent key control. This advanced stand alone key management unit is designed specifically catering for the medium to small business market.
Easy, efficient and cost effective that  Traka 21 helps track and account for all keys or groups of keys that are individually secured in place effectively making certain that crucial business procedures are never risked.
Tighten your key inventory control and invest in a Traka 21 and meet your duty of care and reduce theft of keys or minimise the risk of insurance exposure as to how often do you see keys just hanging on a hook visible to all sets of keys thrown in desk drawers or left hanging out of a filing cabinet or cupboard leaving them vulnerable to theft and if they fall into the wrong hands the exposure to the assets in your building, machinery, lockable cupboards, security areas or facilities are virtually a criminal's haven if they have keys. But you can avoid this by simply buying a Traka 21 which will authorize, secure and monitor all your important keys as well as giving automatic control and recordings of what key is issued and by whom are made available through the key management unit or via a export on a USB drive.
The Traka 21's advanced features include:
Touch screen interface with screen based audit trail responding capabilities through a USB port
Intelligent multilingual function
Wall mounted to reduce space
21 robust long life security ifob seals
RFID technology
Manual override emergency door release activation
Administration control over users, keys and access right
This unit is perfect for workplaces. Key management Traka makes users accountable for the companies important asserts they use. This will greatly reduce OH &S risk whilst improving efficiency in any organisation.
For more information, please check out our website on www.safeguardlocksmiths.com.au.
To speak to our Locksmiths experts, give us a call on 1300 723 796, or send us  an email on sales@safeguardlocksmiths.com.au.