Quality locking solutions specifically designed and compliant ready for Australian utilities sector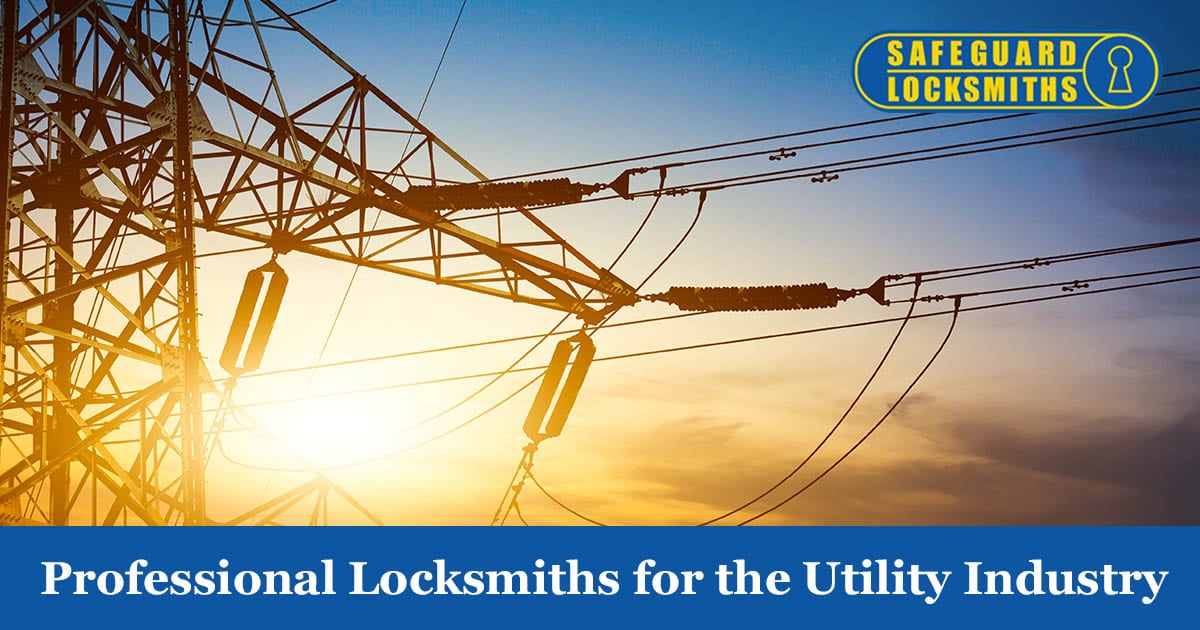 Safeguard Locksmiths offers a quality range of innovative locking solutions to serve the diverse safety needs of the Utilities industry. We have become a trusted name and our staff are reputed for their efficiency, reliability and customer-focused service.
With over 50 years of experience in the industry our professionally trained staff has the required expertise and proficiencies to provide our customers in the Utilities sector with appropriate advice on all types of locking solutions including electronic security such as the benefits gained from using an effective lockout or tagout system.
Our products are suitable for use in:
→ Emergency services such as Fire Departments
→ Victoria Power Industry
→ NSW Energy
→ NSW PWDE
→ SA ETSA
→ Commercial, industrial and residential premises
Durable and industry compliant padlocks
Being a leading Australian manufacturer and supplier, Safeguard Locksmiths also supplies all locking solutions for OH&S Safety compliance including a broad selection of safety lockout padlocks and devices designed to help stay compliant with OSHA's 1910.147.
We can supply products designed to meet all of the 5 requirements for safety padlocks and devices as outlined in strict OH&S guidelines. We ensure that we provide products that carry the following standards:
→ Durable
→ Substantial
→ Standardized
→ Identifiable
→ Exclusive for Safety
Safety padlock range custom-designed for safer working environments in Utilities sector
Our quality padlocks are also a great investment for Tradesmen working on commercial, industrial and large residential premises needing to lock off equipment or machinery that needs to be worked on to prevent injuries. These products are specially designed for the utilities and the trades industry so as to create a safer working environment and can be crucial in saving time and significantly, in increasing safety..
At Safeguard Locksmiths we know that the safety and security frameworks in the Utilities industry need to be diverse to accommodate the varying needs of different government institutions, emergency services departments, retail and commercial environments and the hotel sector. We also understand the great need for safety and physical security and offer a product range that strictly complies with all legislation requirements. Need more information? Our highly experienced staff are quite happy to explain what we do and the products we offer. Call us now on 1300 723 796