Abus Red Padlock 74/40 Triple Pack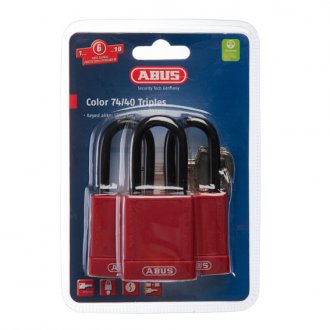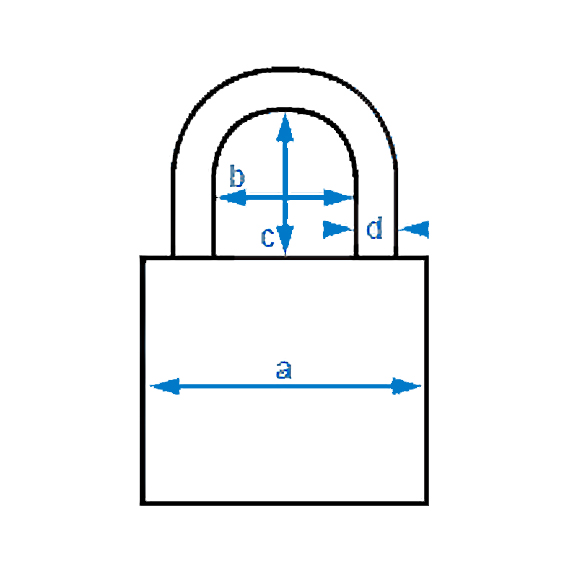 DIMENSIONS
| a | Body width | 40mm |
| --- | --- | --- |
| b | Horizontal shackle clearance | 19mm |
| c | Vertical shackle clearance | 38mm |
| d | Shackle diametre | 6.75mm |
FEATURES
The ABUS 74/40 triple pack is a lightweight aluminium padlocks with a vinyl encased body and shackle that provides protection against electric shock.
Special keyway (WB25L) – 6 pin.
Supplied keyed alike (KA).
Key retaining – the key can not be removed unless the shackle is closed.
Solid aluminium core.
Nano-Protect™ shackle for superior corrosion resistance.
Body and shackle insulated against electric shock.
Automatic locking – shackle can be snap shut.
Supplied with notification stickers.
Supplied with 4 keys.
Supplied display packed.
SUPPLIED WITH NOTIFICATION STICKERS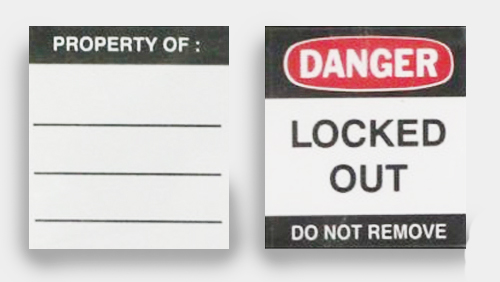 Other Safety Lockout Locks Available
TRUST ONLY A CERTIFIED LOCKSMITH