Borg Locks Biometric Lock BL9000 – 3 Single User Model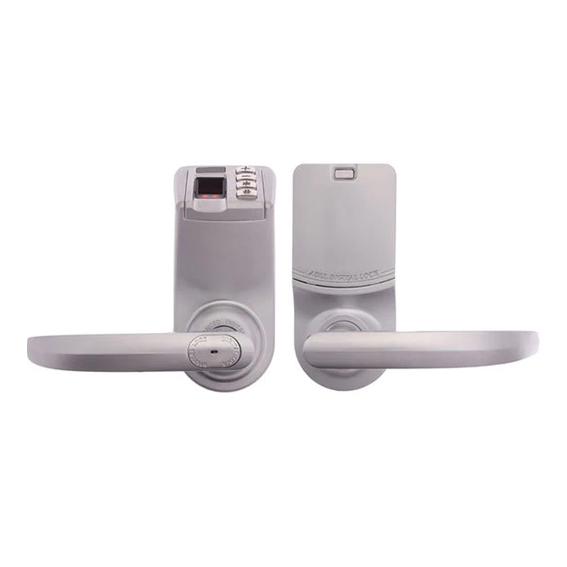 FEATURES
Fingerprints can be entered individually.
No wake up code needed for fingerprint authentication.
Unlock with fingerprint, PIN code or mechanical key.
Easy installation.
60 & 70 mm latches included.
Total of 100 fingerprints.
Integrated cast steel structure.
All critical parts are inside the housing.
Passage mode for office and meetings.
Visible and audible operation indicators.
Uses 4 AA standard alkaline batteries.
A stand alone battery powered biometric (fingerprint) and push button lock. Single user version. With 3 methods of entry; fingerprint & pin, pin & key override.
It has a cast steel construction and stainless steel keypad for durability and strength, and is supplied with 60 mm stainless steel latch with anti-thrust pin.
It uses an optical sensor with high resolution (500dpi) which guarantees accuracy and therefore speed of access. Fingerprint deletion and enrolment is completed directly on the lock, no software needed.


Other Biometric Locks Available

TRUST ONLY A CERTIFIED LOCKSMITH