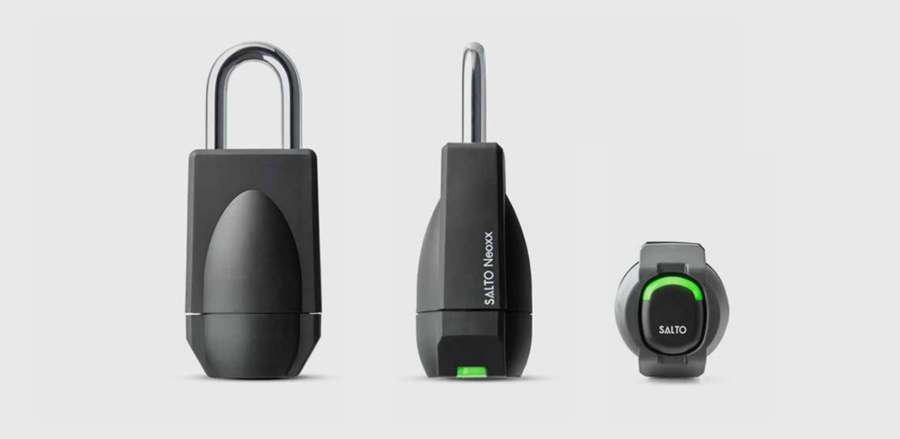 Salto Neoxx Electronic Padlock
The SALTO Neoxx Padlock offers a unique solution ideal for utility providers – electric power stations, telecom network services, industry applications, and more – and property services that need an additional level of security to control specific doors like gates or storages, without losing a piece of convenience and control.
These industries often require equipment and facilities on the perimeter or out in the field that, even though they are in a remote location, require the latest in electronic access control. And because they are often outdoors, the electronic solution they need has to include a product that can weather the extreme elements.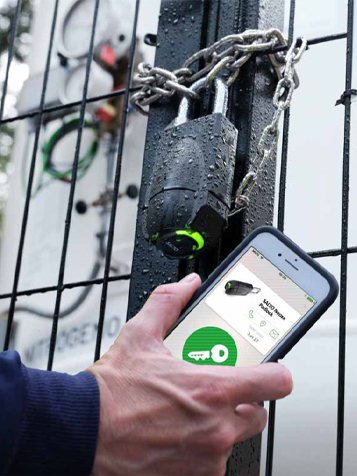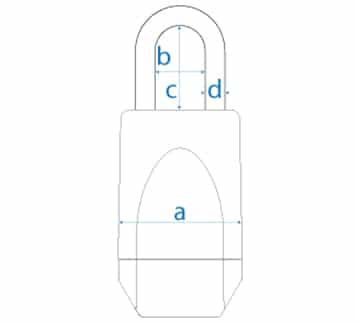 | a | Body width | 70mm |
| --- | --- | --- |
| b | Horizontal shackle clearance | 28mm |
| c | Vertical shackle clearance | 47mm |
| d | Shackle diametre | 11mm |
IP application: outdoor version IP66.
Power source: 4x LR1 alkaline batteries.
Number of openings: Up to 130,000.
Maximum events on lock audit: Up to 2,200 (non-volatile memory).
Environmental conditions (without condensation): -35ºC / +65ºC.
SALTO KS compatible.
Reader colour: Black.
ID TECHNOLOGIES:
MIFARE® (DESFire EV2, Plus, Ultralight C, Classic – ISO/IEC 14443).
BLE Smart.
NFC.
HID iCLASS® Seos.
TECHNOLOGY PLATFORMS:
SVN data-on-card.
SALTO Wireless BLUEnet enabled.
SALTO KS.
OPENING MODES:
Standard
Office mode
Timed office
Automatic opening
Automatic opening + office
Toggle
Timed toggle
TRUST ONLY A CERTIFIED LOCKSMITH