Yale Assure Keyless Lock With Bluetooth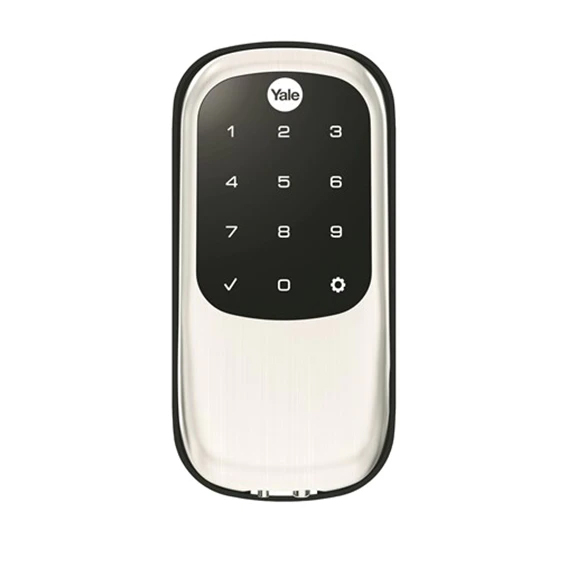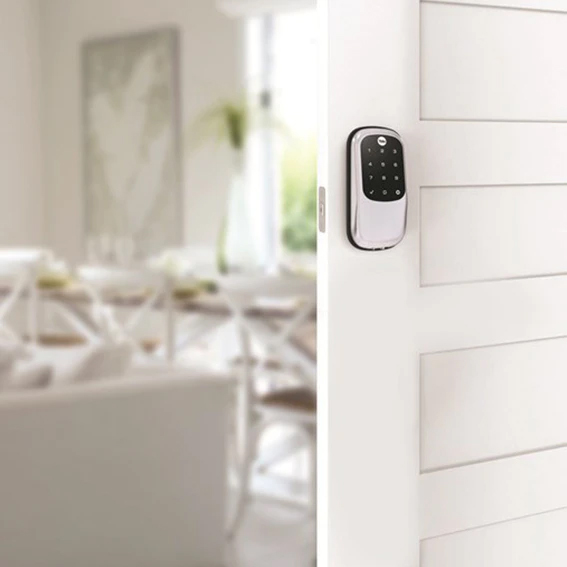 Forget carrying around keys; lock and unlock your home with your smartphone. Share digital keys with friends and family, view access history and manage user settings, all from your Yale Assure app.
Controlled via the Yale Assure App, Yale's "Twist and Go" function allows users the unique ability to unlock their door by twisting their smart phone when within Bluetooth range. The "Twist and Go" feature protects you and your family from unintended unlocking. Also offering a backlit touch screen keypad, users have the option of entering a PIN code to unlock the door.
An automatic Re-lock function is available so that when the latch is retracted, the lock will automatically lock after a specified period of time.
For those times when you don't have your smartphone on you, unlock by entering your unique 4-8 digit pin code on the touchscreen keypad.
The Yale Assure digital deadbolt with Bluetooth can be upgraded with a Yale Assure ZigBee or Z-Wave Network Module to seamlessly integrate into most home automation and alarm systems.
SPECIFICATIONS
Share your keys Share or delete digital keys using the app. Includes 5 digital keys with download.
Manage Users Set unique access schedule for each user and view a history of who accessed your home, and when.
Create Unique Pin Codes Create up to 25 unique PIN codes, adjust lock features and personalise your settings.
Twist Go Unlocking Rotate your smartphone 90 degrees upon approaching the door and touch the keypad to unlock.
Touchscreen Keypad Unlock by entering your PIN code and lock-up with a simple tap of the keypad.
Simple Installation Replaces your existing deadbolt in minutes with just a screwdriver.


Other Keyless Digital Smart Locks Available

TRUST ONLY A CERTIFIED LOCKSMITH