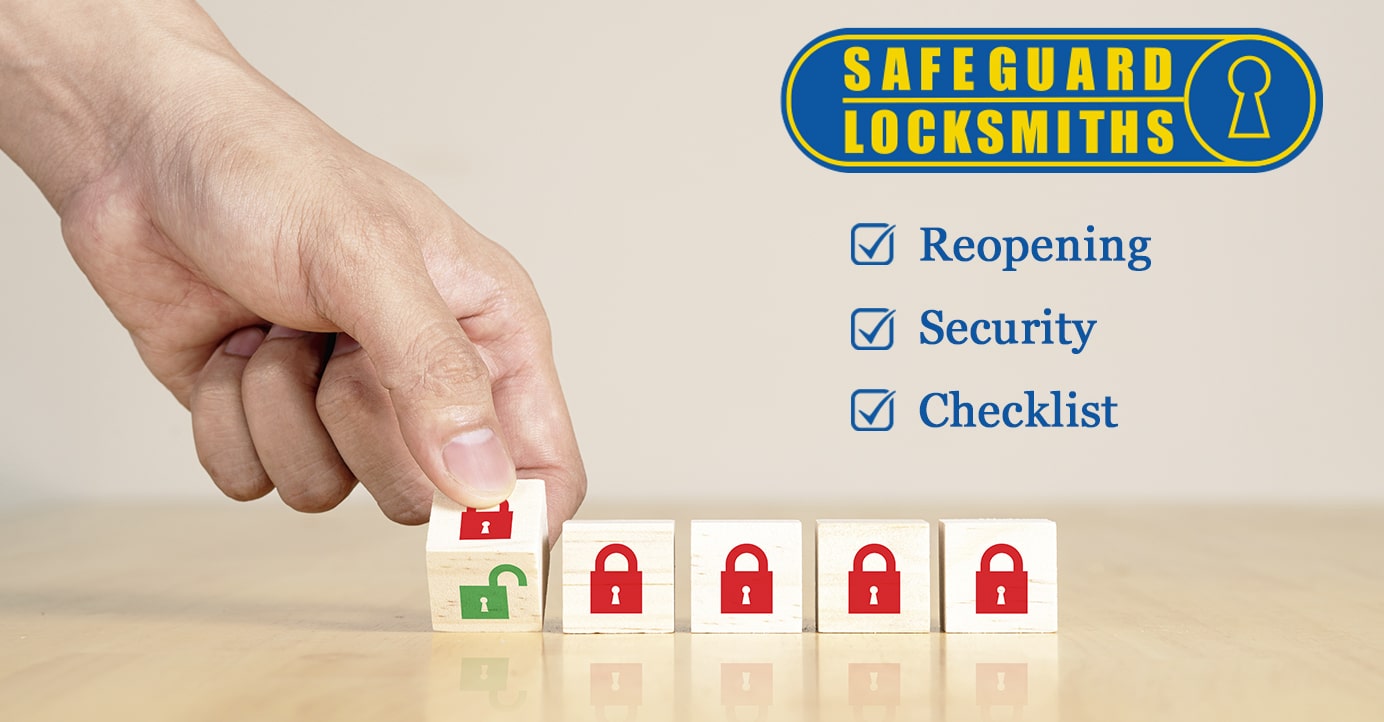 After more than four months of Covid lockdown, Victoria is finally re-opning for business.
While many businesses are opening their doors again, and many Victorians are ending their stay-at-home time to return to work, The security of your home or business can't be overlooked.
The Safes Experts at Safeguard Locksmiths put together a check list for you to improve the security at your office, shop or home:
☑️ Installed deadlocks on all external doors to make sure your door is secured. weak or poorly secured doors are the second most used route for break-ins.
☑️ Installed key operated window locks – windows are the most popular route for burglars, particularly if they are at ground floor level. Keep them shut and use key operated locks can reduce burglary risk significantly.
☑️ Change locks or cylinders after moving house
☑️ Engrave your licence number or noted the serial number on electrical items and appliances
☑️ Placed valuables in a safe
☑️ Installed a peep hole or door viewer to check unidentified guests
☑️ Never leave notes on your door
☑️ Don't leave a house or office keys with unauthorise people
☑️ Get a burglar alarm, as statistics shows that you're less likely to be burgled if you have a reliable alarm.
☑️ Lockup ladders and tools to avoid them getting used to force open doors and windows.
☑️ Light up your property if you have to go out at night. Outside lights will make burglars and thieves think twice before breaking in. If you have a broken street light, make sure you report it immediately.
☑️ When you have any locksmiths needs, make sure you always call a qualified and certified locksmith.
Here at Safeguard Locksmiths, we provide all the security solutions you need to make your office or home environment more secure than ever.
Just give us a call on 1300 723 796, and one of our certified professional locksmiths will be on the way to help you out.
Check out our website www.safeguardlocksmiths.com.au for more information on our locksmiths products and services available