ABUS Padlock 83WP/63 KA DP Pkt=2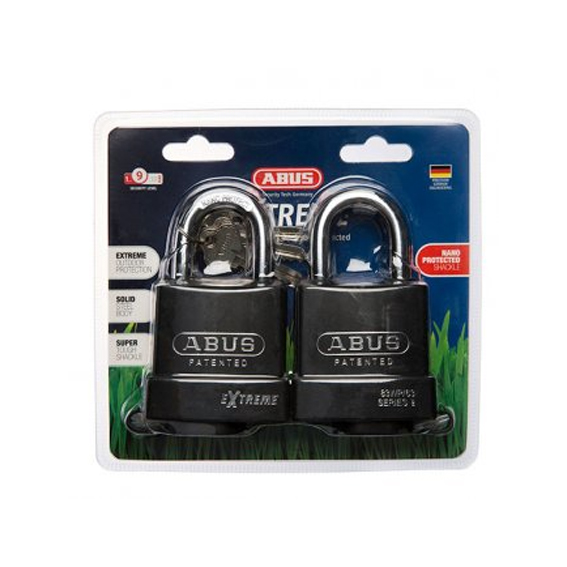 DIMENSIONS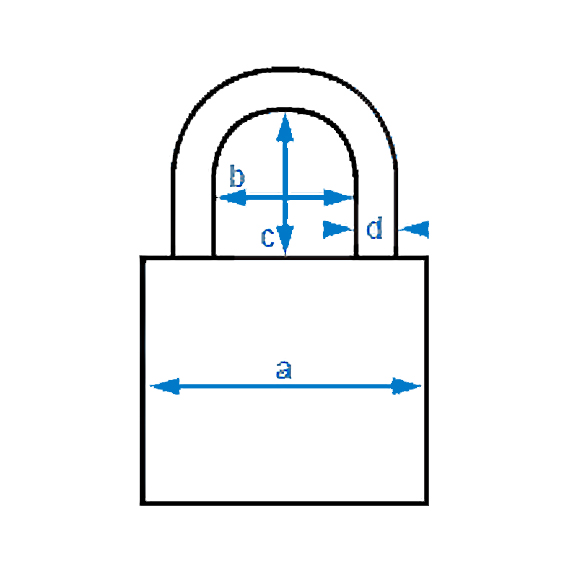 | a | Body width | 65mm |
| --- | --- | --- |
| b | Horizontal shackle clearance | 25mm |
| c | Vertical shackle clearance | 35.5mm |
| d | Shackle diametre | 11mm |

DESCRIPTION

The ABUS 83WP Twin pack padlocks are weather protected, steel bodied padlocks with a plastic cover. It differs from similar styled weather protected padlocks in that the body is solid steel, not laminated steel.
The plastic cover is manufactured using a dual injection process that results in a rubber-like material around the shackle opening, while retaining heavy duty durability around the rest of the padlocks. This assists in preventing the cover from splitting.

FEATURES
Keyed alike twin pack.
65 mm solid steel lock body with Nano-Protect™ plating.
Double ball locking.
Special alloy steel shackle with Nano-Protect™ plating.
35 mm shackle as standard.
Full dual injected plastic jacket.
Removable cylinder assembly for quick rekeying.
Incorporates the popular 570 6 pin style barrel.
Compatible with most restricted keying profiles.
Silca LW4 keyway.
Quick change shackle feature.
Easily converted from snap shut to key captive function.
Range of replacement shackles.
Supplied display packed.

Other Weather Proof Padlocks Available
TRUST ONLY A CERTIFIED LOCKSMITH