ABUS 80TI/40 PKT=2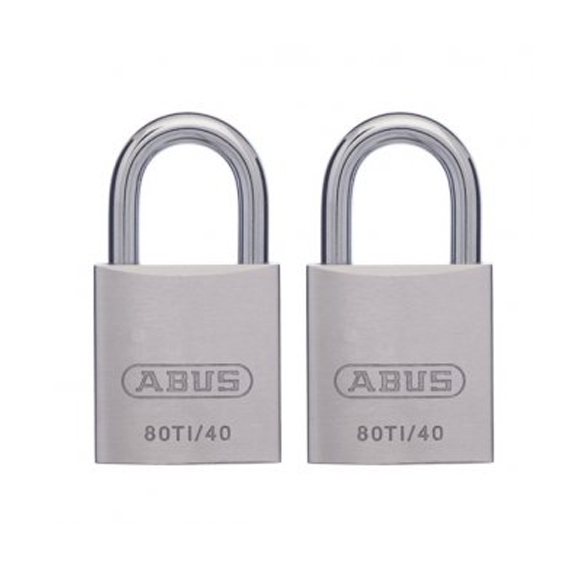 FEATURES
Solid lock body's made from TITALIUM™ aluminium alloy – higher security, less weight.
Special alloy steel shackle with NANO PROTECT™ coating.
6-pin precision cylinder with paracentric keyway.
Double bolt locking.
Supplied keyed alike.
Supplied display packed.
Body width: 40mm.
Horizontal shackle clearance: 20mm.
Vertical shackle clearance: 25.5mm.
Shackle diametre: 7mm.
TRUST ONLY A CERTIFIED LOCKSMITH